7 Best Smoke-Free Casinos in Vegas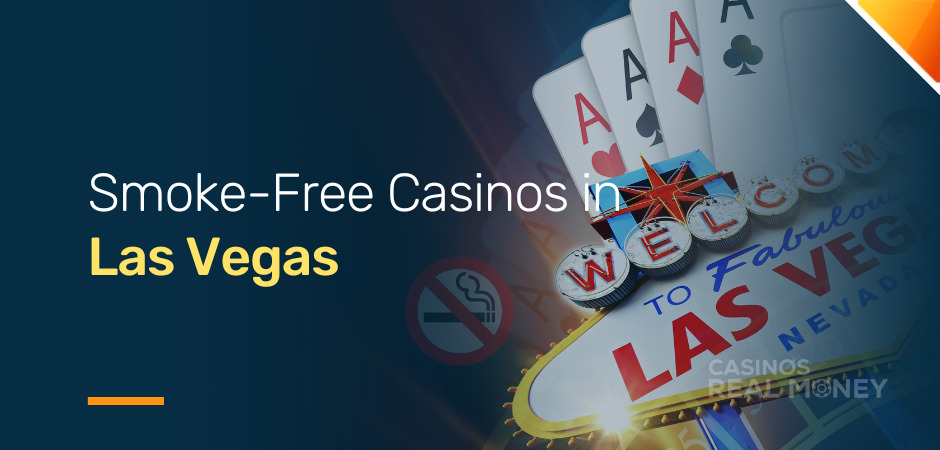 For a long time, there has been much debate about whether or not to ban smoking in Las Vegas's casinos. For the health of patrons', understandably, many argue smoking should be prohibited at casinos. On the other hand, it is easy for smokers to see why that may seem discriminative.
But it is not all doom and gloom for smokers. That is because, even though smoking is prohibited inside Nevada, the Clean Air Act makes exceptions for some businesses. These include tobacco stores, strip clubs, private residences, certain standalone bars, and various casinos in the state's gambling capital.
The Core Issue
It's common knowledge that even merely being around tobacco smoke is dangerous to your health. According to numerous scientific studies, exposure to passive tobacco smoke has been linked to several health issues, including lung cancer, heart disease, and respiratory sickness.
These concerns about secondhand smoke exposure are especially valid for those who work in casinos. On the same note, non-smokers who frequent casinos are also at risk for acquiring the above health issues due to their exposure to secondhand smoke.
If you are a smoker, Nevada may be the place for you because of its relatively lax smoking rules.
Why is Smoking Allowed in Las Vegas Casinos?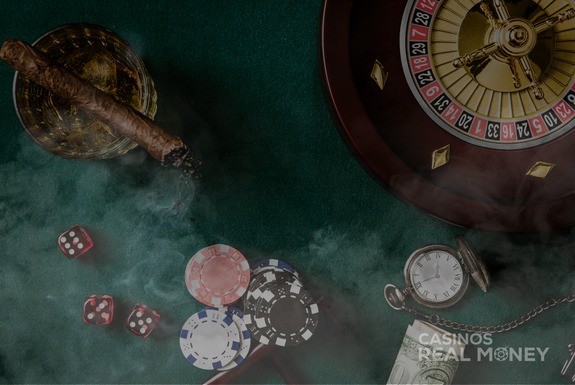 Well, many casinos argue that permitting smoking is beneficial to their bottom line. To put this into perspective, an increased desire to gamble was one of the effects of smoking identified in a study conducted at the University of Connecticut. Since nicotine stimulates the brain's production of dopamine, a neurotransmitter linked to pleasure and reward, smokers may find gambling more exciting.
But is that the whole story? Apparently not.
It is worth keeping in mind, however, that most of Las Vegas's guests don't smoke and would rather not be exposed to secondhand smoke when they gamble. Exposure to secondhand smoke might discourage nonsmokers from visiting casinos. This could result in a loss of income for gambling venues. Nonsmokers who visit a casino and are exposed to secondhand smoke may have a negative experience and decide not to return.
Those two sides make the discussion even more heated, and casinos have had to adjust in favor of one another.
Non-Smoking Casinos Las Vegas
Some Las Vegas casinos now provide smoke-free areas for their customer's convenience, a huge perk for non-smokers. Some of the most popular names in that regard include: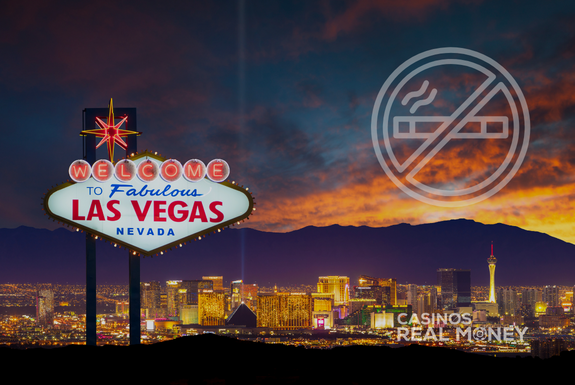 1. Park MGM Las Vegas
The Park MGM gaming area is large and well laid up, guaranteeing that players will have a pleasant time right from the moment they enter. Here, they can indulge in a wide selection of high-stakes slot machines, baccarat tables, and interactive video poker terminals. This resort has a no-smoking policy, making it an excellent option for those who would rather be in a smoke-free atmosphere.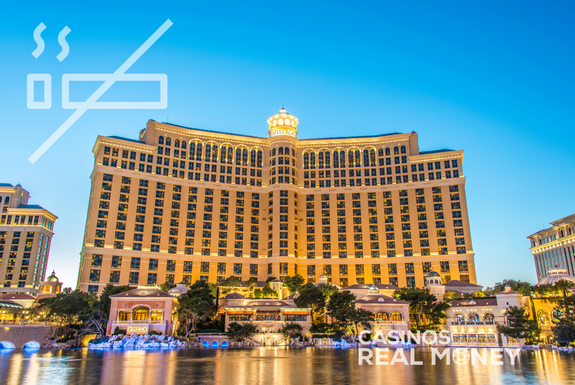 2. Bellagio Hotel and Casino
There is a designated smoke-free area in the Bellagio casino. Here guests can enjoy a selection of games and a full bar. In addition to a first-rate betting platform, they also provide a first-rate sportsbook lounge, with plush chairs and big screens to catch all the gaming action.
3. NoMad Las Vegas
Due to its recent implementation of a smoke-free policy, the NoMad is now a fantastic option for those avoiding passive smoking. However, For customers who need to light up, they have set aside dedicated smoking areas. Guests will enjoy gaming since the casino floor is always neat.
4. The Mirage
The Mirage's gaming area is always spotless and well-kept, ensuring customers have a pleasant and stress-free time. The casino floor at this resort has several gaming options and a smoke-free zone. Guests who want to visit a non-smoking part of the casino may request directions from the casino concierge.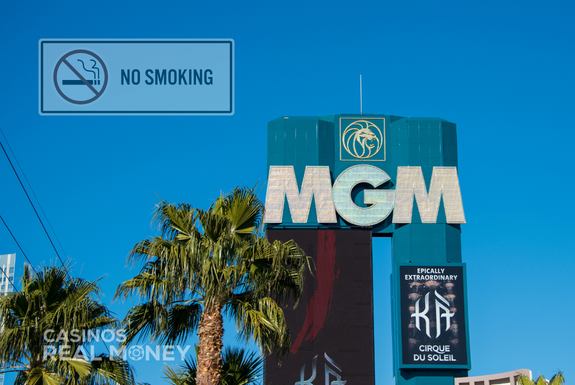 5. MGM Grand
The MGM Grand has a wide selection of table games, poker, and slot machines available in a relaxing atmosphere at this non-smoking resort. Furthermore, the casino floor is clean and well-kept, ensuring customers have a pleasant and engaging playing experience. Guests will also appreciate the resort's prime location on the Las Vegas Strip, allowing quick and easy access to the city's many famous sights and sounds.
6. The Venetian/Palazzo Las Vegas
The Venetian/Palazzo resort's casino has an Italian flair and a designated smoke-free area. The extensive gaming area is well laid out, guaranteeing visitors a pleasant time when they gamble here. In addition to a wide selection of games and improved slot odds, this casino also provides visitors with a pleasant, smoke-free atmosphere to enjoy their time.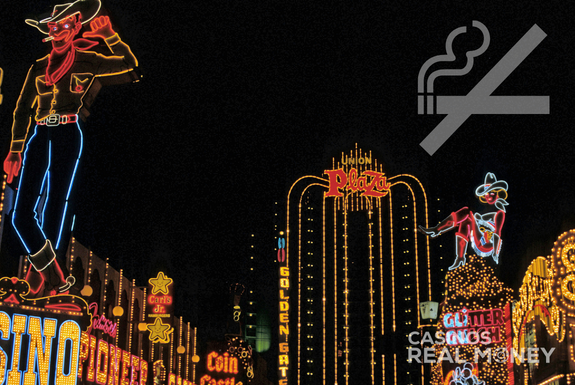 7. Plaza
On June 14th, 2022, Plaza decided to make all of the new space for their casino floor smoke-free. It was the first of its sort on Fremont Street. It is important to note that the area of the casino where smoking is still permitted will be physically separated from the smoke-free area of the casino.
Summary
For everyone's comfort, health, and the casinos' bottom lines, some Las Vegas casinos have adopted a smoke-free policy for their gaming establishments. Smoke-free casinos and smoke-free sections of certain casinos illustrate it is feasible to adapt to changing public preferences. Still, the unique flavor of Las Vegas and the likes of its visitors need to be considered.
Fewer people mean less smoking; therefore, "less smoky" casinos are the less crowded ones. The Tropicana, located at the south end of the Strip, is almost always devoid of customers, and as a result, the air there usually is free of smoke. The same is true of Downtown Grand, in Downtown Las Vegas and just a few feet away from the Fremont Street Experience.