Gaming Innovation Group & LuckyBet Ink New Partnership Deal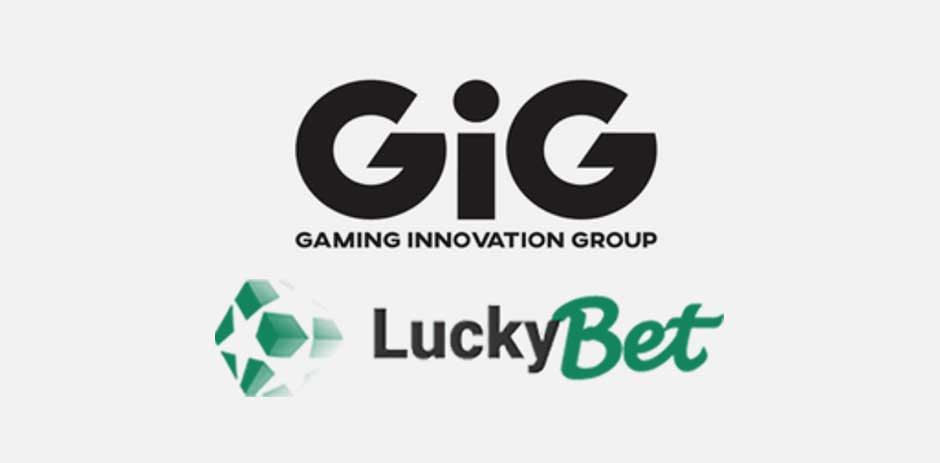 Gaming Innovation Group (GiG) has announced a partnership with a new casino named LuckyBet to provide the latter with GiG's market-leading platform solution. By placing a premium on highly customized gaming and loyalty experiences, LuckyBet plans to expand its brand into a number of promising international and developing markets.
According to GiG, the development of the platform's technology has been tailored to fulfill the needs of operators that want to take advantage of the worldwide expansion of iGaming. Together, GiG's proprietary technology and the LuckyBet brand will "focus on delivering an innovative player experience," the company said.
GiG's market-leading player account management (PAM), front-end, and content management system (CMS) are all included in this five-year agreement, which is a continuation of similar partnerships announced this year. GiG plans to use these technologies to power innovative new ideas in the online casino industry.
Huge Ambitions
LuckyBet CEO Ian Parke has stated the company's desire to become a dominant player in the emerging market's online casino industry. With GiG's help, they will be able to provide an improved gaming experience in a sector that's been expanding steadily for the last five years. They think a sizable portion of the market may be captured by presenting customers with a wide variety of personalized experiences made possible by GiG technology. As a result, they want to work with them for the foreseeable future.
GiG CEO Richard Brown also said that the company's award-winning technology combined with LuckyBet would put the two in a prime position for expansion in international developing countries, which are an integral part of the global online casino business. They are excited to witness the full advantages of this new alliance, as their ability to create a personalized user experience is meant to assist boost engagement and brand loyalty, enhancing lifetime value.
Gaming Innovation Group was established in 2012 with the mission "to be the industry-leading platform and media supplier offering world-class solutions to our iGaming partners and their clients." Product innovation, scalable technology, and excellent service are fundamental to GiG's pursuit of its aim to increase the long-term success of its business partners. Gaming Innovation Group is a Maltese company that trades on both the Oslo Stock Exchange (ticker symbol: GIG) and the Nasdaq Stockholm (ticker symbol: GIGSEK).