Second Philadelphia Casino Gets Approval by State Gaming Board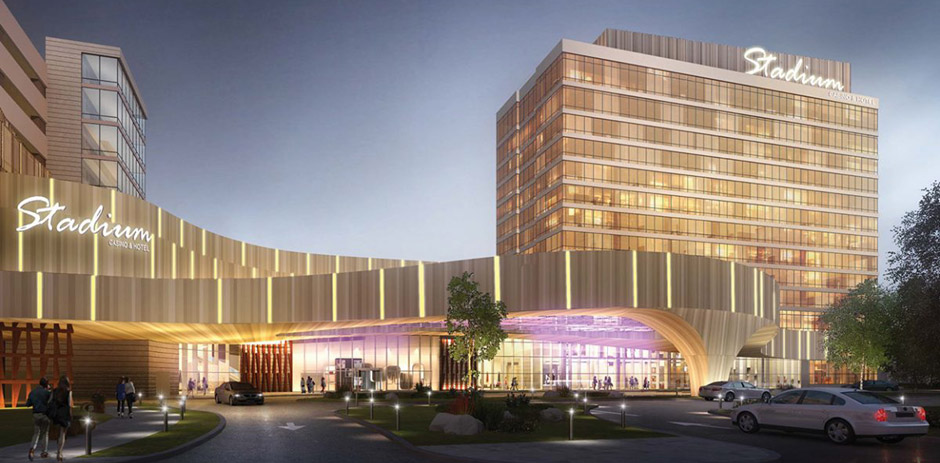 After many hurdles, Stadium Casino L.L.C.'s proposed casino and hotel in South Philadelphia is once again back on track after getting the go-ahead by the Philadelphia Gaming Control Board (PGCB) on Wednesday.
The main issue was whether or not Bob Manoukian, who already owns a majority 85.84% share in Parx Casino in Bensalem, is violating casino ownership restrictions by having more than 33.3% ownership of another casino. However, after much deliberation, it was confirmed that Manoukian does not, and will not, have more than 33.3% ownership in the new proposed casino.
The PGCB's unanimous vote in favor of the new casino was based on evidence that proved Manoukian will transfer $34 million into a trust that is solely controlled by his sons to be used for development of the proposed casino.
This green light, however, does not mean it's a done deal just yet as opponents to this proposal could continue to file appeals to further delay the project.
The license to build Philadelphia's second casino was originally awarded to Stadium Casino by the PGCB in November 2014, but was setback due to state Supreme Court appeals by SugarHouse Casino, the city's first casino, together with a losing bidder.
Richard Sprague, a Philadelphia lawyer acting on behalf of SugarHouse Casino, tried to argue that it's easy for one to claim gifting to one's children, but what's most important before accepting the claim as valid is knowing the source of the funding, especially one as large as $34 million. Sprague continued to suggest that Manoukian's sons needed to provide depositions to support the claim.
Cyrus Pitre, chief enforcement counsel for the board, noted during Wednesday's meeting that the final gaming license will not be issued until after the financial transactions are finalized and have been checked by board investigators to confirm there are no ties between the source of Manoukian's gift to his sons and revenues from Parx.
"Our job is to trace the source of that gift, and we plan on doing that," said Pitre, while also noting the board has withheld issuance of final licenses in several other instances in the past.
Later this week, the board will issue an "adjudication" outlining the reasons as to why the board came to its decision, after which a 30-day window opens for appeals. If none are filled, the board will move forward to finalize the license agreement, said Richard McGarvey, spokesman for the PGCB.
Should this license reach fruition, it'll prove very beneficial for the state government, which is currently still in a limbo as to how to raise $900 million in revenues to balance the $32 billion state general fund budget. If the Live! Philadelphia license is issued within this 2017's fiscal year, it would result in a one-time payment of $75 million to the state. Not quite enough to make a dent in the colossal budget gap, but every bit helps at this point in time.