How to Use a VPN to Play Online Casinos Legally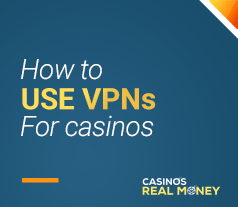 Virtual Private Networks or VPNs are a type of software that may be downloaded and installed on a device to establish a secure connection between the device and the VPN server. This allows the user to conceal their true location or access blocked content from another country.
Your IP address is rendered invisible to others when you use the finest VPN services. That includes everyone from your internet service provider to online crooks or even local authorities who may want to snoop for some reason.
Here are the basic steps to using a VPN for an online casino:
Download a VPN (see below) preferably one with your country as an available server.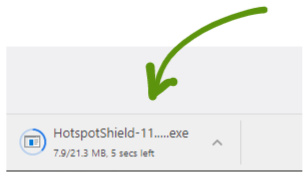 Click the file to install it.

Proceed through the installation process.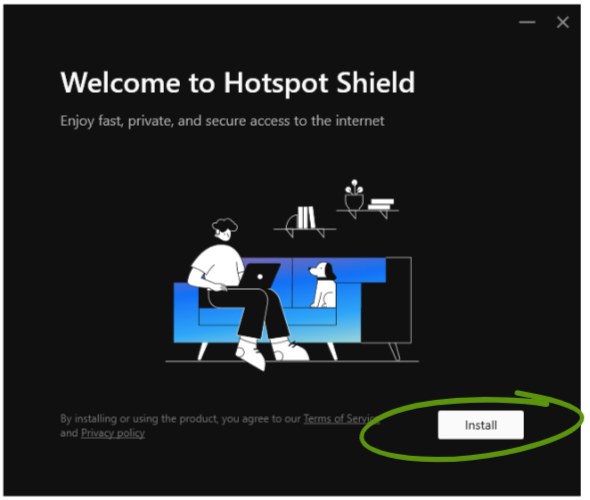 Note: Most VPNs will require signing up even for the free version; some such as Hotspot Shield will allow you to skip that by clicking "Skip" when prompted to choose the Premium or Free version.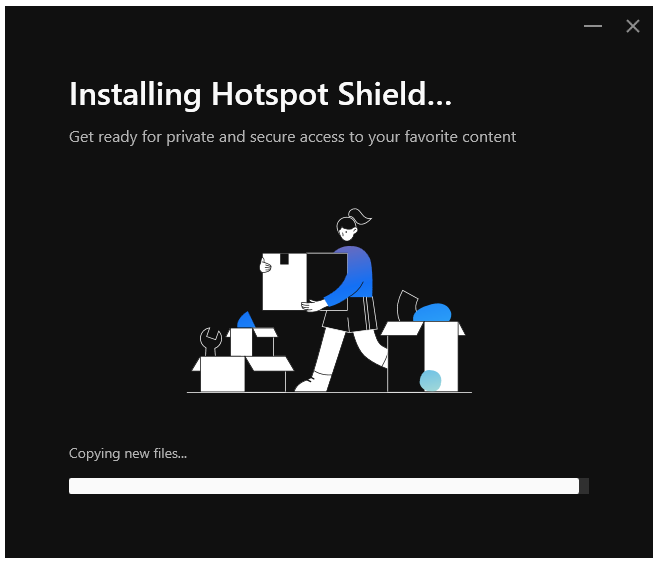 Once the VPN is installed, choose the location you wish to access the site through, not your actual location. For example, if you wanted to play on BetOnline Casino but it's blocked from your country, you would select a United States virtual location on your VPN.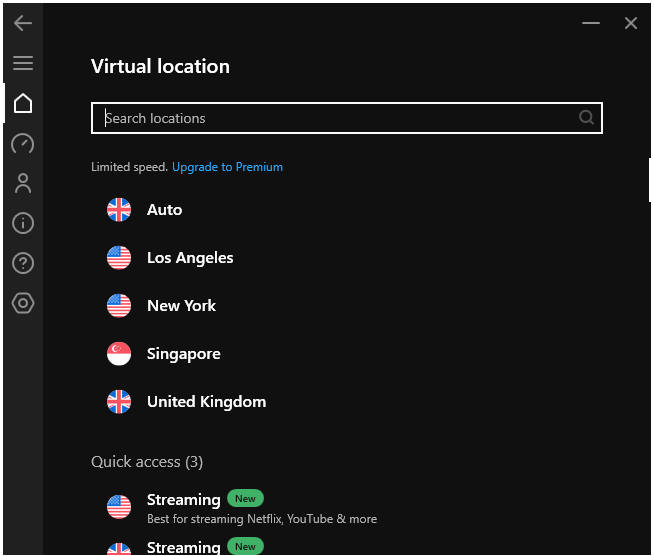 Once the VPN is installed, choose the location you wish to access the site through, not your actual location. For example, if you wanted to play on BetOnline Casino but it's blocked from your country, you would select a United States virtual location on your VPN.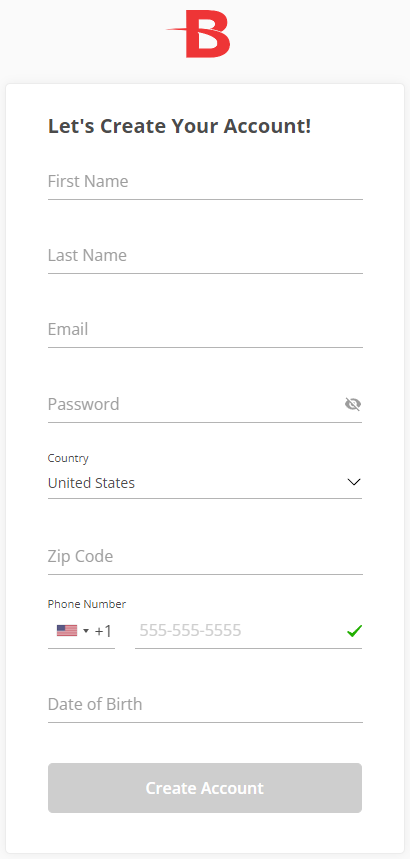 The online casino will ask for your details to join. We don't condone using fake details and the reality is that due to restrictive laws and countries, a lot of players do. So whatever you use a VPN for,

please do so at your own risk

and educate yourself on your country or province's local laws about gambling.
Why Do Some Countries Require VPNs for Online Casinos?
Online casino gaming is becoming legal in an increasing number of jurisdictions, but there are still many more places where such activities are prohibited. Despite this, citizens are left with the alternative of using dangerous, unmonitored scam websites to gamble on.
As a result, reputable online casinos are legally forced to protect themselves by restricting services in entire countries.
By using a virtual private network, players pretend to reside in an unrestricted country so they can play on a more trusted and secure casino site, rather than a dangerous alternative.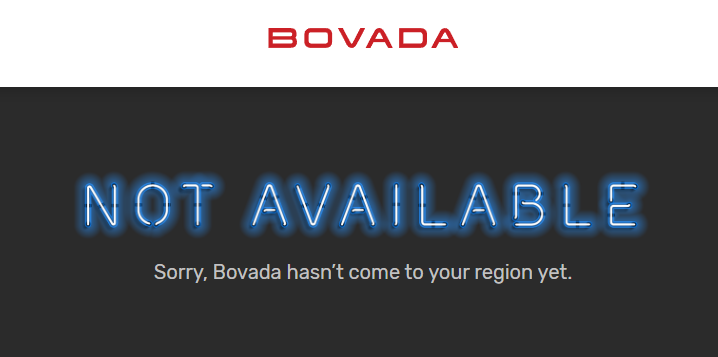 The legality of playing at online casinos is still up in the air in many countries, while grey areas prevail in others. Do not risk breaking the law by placing an online wager if you are unaware of the regulations in the jurisdiction in which you are located. The use of a virtual private network (VPN) to get access to offshore betting and gambling sites should be preceded by a thorough familiarization with the laws of one's own state and country.
Is It Legal To Use VPNs for Online Casinos?
For the most part, using a VPN is perfectly legal. However, the details of this topic vary greatly from one country to the next, especially in the context of activities such as online gambling.
There are countries where citizens and tourists are strictly forbidden from using VPNs either for gambling or other online activities. Other places even have censorship regulations that limit online freedom. Even though VPNs are not banned outright by these regulations, doing so might get you in legal hot water so proceed at your own risk.

Accessing an online casino with a VPN service is quite unlikely to get you arrested unless you happen to be a resident of one of the countries where VPN use is outlawed, such as China, Russia, or North Korea. Even so, it is essential to exercise extreme caution and vigilance, both of which are made much less difficult when one does their research and preparation in advance.
The sites themselves may also be a cause for concern in some circumstances. It is standard practice for gambling sites to state in their terms and conditions that they reserve the right to seize any and all funds in your account, including any wins. One of these circumstances is the usage of VPNs in situations in which their use is prohibited.
Free vs Premium VPNs
None of the links in this article are affiliated and we encourage you to try out different VPNs for your country to see what works for you.
If you just require a VPN for infrequent usage, or if you only need it for a few things like unblocking websites or apps, a free subscription may be sufficient. When it comes to speed, the number of servers available, and storage space, free VPNs often fall short.
One thing to keep in mind is that certain VPNs that are free of charge will often monetize by selling your data or showing you advertising.
In contrast, premium or paid VPN services often provide more servers in more countries and boast quicker connection speeds. Additionally, they offer more robust security features to keep your internet activity private. Even though they cost money, premium Virtual Private Networks (VPNs) often provide free trials or money-back guarantees so that potential customers may test out the service before committing to a paid subscription.
Most paid VPNs also offer some pretty compelling pricing for individual and group subscriptions.
The choice between a free and a premium VPN comes down to the user's requirements and budget. For casual users or those with more modest VPN needs, a free service may be all that's required. Although free VPNs are great for basic needs, a premium VPN service may be more suitable for more complex activities or extended usage.
Those who like gambling online should know that a VPN is crucial to their safety and privacy. Having said that, they must be certain that the choices they make provide the highest level of service that is attainable.
Finding the ideal choice might be difficult since there are several to choose from (both free and paid). This may be an inconvenience, but it is definitely worthwhile.
VPNs for Online Casinos
It is necessary to do some research and read reviews in order to choose the VPN service that best meets your needs. Looking for free trials or money-back guarantees is a good way to evaluate a VPN service before signing up for a premium subscription.
If you are on the hunt for a reliable VPN, there are a few things to keep in mind. These include:
Safety and security – In terms of safety, you should only use a VPN if it has a proven track record of keeping your data secure and uses military-grade encryption.
Speed – This is one of the most important considerations when choosing a VPN, and a good one should not dramatically impact your connection speed if at all.
Pricing – Consider the cost of the virtual private network (VPN), as well as whether it provides a satisfactory return on your investment.
Supported locations – Bypassing geoblocks and gaining access to material from other jurisdictions is made easier if your VPN of choice offers many server locations.
Device compatibility – It is crucial to check the VPN's system requirements to see whether it's compatible with your hardware and software.
Support ­- When choosing a VPN, it is important to prioritize services that provide fast and useful assistance from professional staff in the event of any problems.
Free VPNs
When you use a top-tier, free VPN service, you may play at any of your favorite online casinos from any location in the world. Although they may have certain restrictions, they are a good starting point and typically include paid tiers with more advanced features.
Popular options include:
Premium VPNs
We have already established that heavy online gamers may have needs beyond what can be met by free VPNs. Fortunately, there is a variety of reliable premium VPN providers to choose from, each with its own set of perks.
You can choose a VPN service that works for you so long as you keep the tips we shared earlier in mind. If you're looking for some recommendations, these are some of the most popular high-end options available right now.

Surfshark's suite of privacy and security measures, together with its unlimited concurrent connections, user-friendly interface, and extensive worldwide network, make it a compelling option. Additionally, SurfShark is frequently ranked as one of the fastest VPNs out there. The cherry on top is that it costs less than most of its rivals even after factoring in all of its features.
In addition to a kill switch and DNS leak protection, SurfShark offers a plethora of other useful features, such as camouflage mode (to hide the fact that you're using a VPN), split-tunneling, NoBorders mode (to use SurfShark in countries where VPNs are outlawed), and multihop VPN connections. Plus, SurfShark's CleanWeb technology can help you avoid harmful sites and get rid of intrusive ads.

If there is one thing a VPN should be good at, it's encryption, and ExpressVPN is excellent at it. The Advanced Encryption Standard (AES) 256-bit encryption it uses is quite strong, and it also offers several other secure VPN configurations. ExpressVPN uses its own proprietary VPN protocol, which is both reliable and adaptable.
ExpressVPN's adaptable data security is perfect for the always-on-the-go digital nomad. Strong privacy protections and a lightweight proprietary VPN protocol make it a convenient travel companion on most mobile devices and desktops. Subscriptions to ExpressVPN are a little more expensive than those of some other VPNs, but users can be certain that their data is safe.

In terms of online security, NordVPN is unrivaled, making it the best option for privacy-conscious users. It is true that NordVPN is best suited for power users, but even occasional or infrequent users may benefit from the service's impressive array of extra features.
The top-tier security features, including AES-256 encryption, the OpenVPN protocol, and Nord's own NordLynx protocol, are all included with a NordVPN subscription. Meshnet is one of NordVPN's special add-ons that essentially turns the service into a global LAN (LAN). In addition, the fees for using NordVPN, although being those of a premium service, are rather fair.
Conclusion
Virtual private networks (VPNs) may be useful, but they can't guarantee safety from all potential dangers. Downloading malware or falling for a phishing scam, for instance, can render your VPN's protection useless.
This highlights the need of taking extra measures to safeguard your online identity. Password managers that can generate and store passwords, together with two-factor authentication and local antivirus software, come highly recommended.
Nevertheless, making use of the very finest VPNs that are now accessible is a near-absolute guarantee for optimizing and protecting your online gaming experience. It's important to choose a VPN that follows ethical practices, whether it costs money or not.