BetMGM Partners With Carnival for Cruise Ship Gaming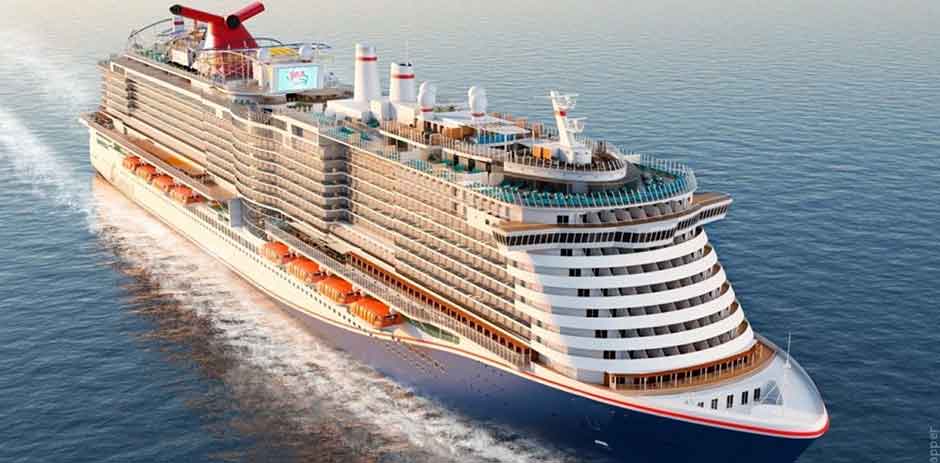 Carnival Corporation, a British hospitality company, and BetMGM have forged a strategic agreement to provide cruise ship passengers with retail and mobile sports betting. As per the terms of the agreement, online sports betting and casino gambling aboard Carnival Cruise Line ships, as well as those operated by its two U.S.-based subsidiaries (Holland America Line and Princess Cruises), will be made available to passengers in phases over the next several months via the BetMGM platform.
Because Carnival owns these ships, they are part of the worldwide Carnival Cruise Line. That creates room for a massive rollout to what is arguably a very large and lucrative market. There will also be a variety of joint marketing and promotional initiatives to be revealed later by BetMGM and Carnival.
BetMGM Chief Executive Officer Adam Greenblatt said that his company has found the appropriate partner in Carnival Corporation and that they are excited to provide their sports betting and iGaming products to Carnival's millions of passengers. This presents them with yet another excellent chance to further extend BetMGM's presence in the sports betting market.
For Carnival Corporation, the relationship with BetMGM allows them to bring the thrill of sports betting and iGaming into the hands of its visitors, according to SVP Global Casino Operations Marty Goldman. To complement their great ship casinos, they will provide a broad range of engaging digital content from their two top global hospitality firms.
Inland Expansion Still Ongoing
In addition to expanding its footprint in the seas, BetMGM is also still looking to be a dominant player on land. Now, the company has its sights set on Ohio. The state of Ohio has received the first round of applications for sports gambling licenses.
According to the Ohio Casino Control Commission BetMGM and PointsBet filed their applications for "mobile management services provider" licenses around a week ago. Backed by "proprietor" licenses for mobile wagering, the two companies would be able to run online sportsbooks for professional sports organizations, casinos, and racinos.
In an attempt to run a brick-and-mortar sportsbook on behalf of a proprietor, BetMGM has also sought the "management services provider" license. Since neither bookmaker has a "proprietor partner" identified yet, it's not clear who will be receiving the services.
All these will benefit from BetMGM's initiatives. Despite its ongoing expansion into new regions, responsible gaming education will continue to be a primary priority. BetMGM provides its consumers access to a variety of tools, such as GameSense, a market-leading software that it created and licensed to MGM Resorts.