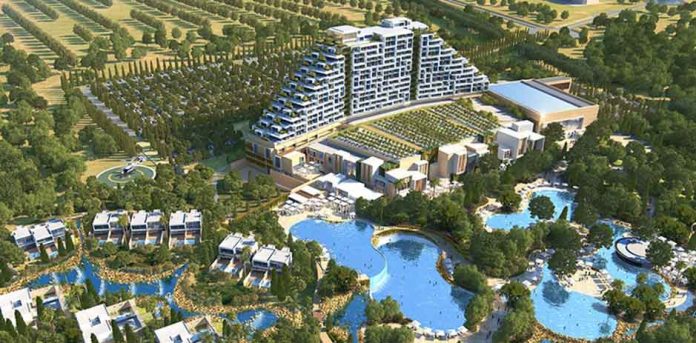 Cyprus is one of the world's most popular tourist destinations, especially among British, Russian and Scandinavian tourists. Despite its popularity, the island nation often experiences a dip in interest during the winter which is not so good for its economy. Fortunately, the country's government is now working on ways of fixing the issue.
Earlier this year, the Government of the Republic of Cyprus created a dedicated ministry that was tasked with overseeing the county's national tourism industry. Right off the bat, one of the first things that the new Deputy Ministry of Tourism has plans for is the creation of strategies to effectively combat the seasonality that is associated with its gambling industry. The goal is to keep the nation's gambling industry attractive to foreign tourists all year round.
Melco Resorts Steps In
Melco Resorts & Entertainment, a Hong Kong-listed gaming and hospitality company has presented itself as the bearer of a solution to the seasonality of the tourism industry. The company is promising to help the country achieve an influx of international visitors during the low tourism seasons.
According to the gaming and entertainment operator's management, their City of Dreams (CoD) Mediterranean will give the nation's tourism industry a major boost especially during the low season. Craig Ballantyne, the casino official who is in charge of overseeing the development believes that up to an additional 300,000 tourists will visit the facility when it finally goes live about two years from now.
The City of Dreams (CoD) Mediterranean is set to have a multiplying effect on the local economy by helping in remedying the tourist drop that is usually witnessed in northern Europe during the winter. Construction of the gaming facility officially kicked off last April and is expected to cost up to a whopping $601 million. Ultimately, it will serve as the flagship casinos in Cyprus – it will be assisted by other equally huge gambling options.
Satellite Casinos Also Part of Agreement
In addition to the main flagship resort that will be located in Limassol, Melco Resorts & Entertainment has also been authorized to operate a chain of satellite casinos around the country. Already, the company has launched three satellite casinos in the span of a year with a fourth and final facility expected to go live before the end of the year.
With these casinos, Melco hopes to provider "quality jobs and in parallel educate potential personnel through our academy, creating opportunities for career advancement within Melco and even the global entertainment industry." This is certainly some great news for the country's economy.