Fox Sports, Stars Group Partner to Offer Sports Betting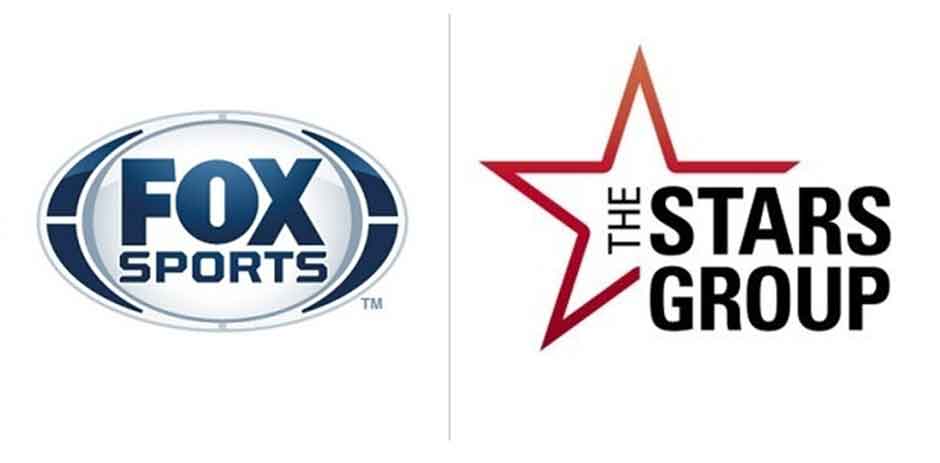 Fox Corporation has recently announced a new strategic partnership that will see it buy 4.99 percent of gaming giant Stars Group – this is by far the biggest media investment in the rapidly growing sports betting market in the United States with Fox set to pay a whopping $236 million for a stake in the Toronto-based Stars Group. Unsurprisingly, the partnership deal between the two companies sent shares of Stars Group up by as much as 11 percent in extended trading before being halted. By close of business on Wednesday, the Stars Group had seen a rise of 59 percent for the year.
Both companies are planning to launch a sports betting app this fall after which they will begin taking bets in states that have regulated mobile sports betting laws in place. In addition to that, they also plan to launch a country-wide free-to-play game which will award the contestants cash prizes for correctly predicting the outcomes of sporting activities.
"We believe this strategic partnership uniquely positions us to build a leading betting business in the U.S., which represents one of the most exciting long-term growth opportunities for our company. Leveraging our proven media partnership strategy with Sky Sports in the U.K., we are excited to partner with Fox Sports to integrate wagering into sports media and drive customer acquisition and retention in the U.S, " said Rafi Ashkenazi, CEO of the Toronto-based Stars Group.
Eric Shanks, CEO and executive producer of Fox Sports further expounded on the partnership citing that the goal of the partnership is to immerse the fans in the sports culture that they know and love. He went on to point out that their main focus is on digital wagering not just it represents a growing market opportunity which allows for the diversification of their revenue streams but also because it will allow them to connect directly with the customers and expand reach of their brands.
More to Come
The partnership deal between Fox Corp. and the Stars Group will last 25 years and within that period the latter will have exclusive rights to use certain Fox Sports trademarks. In addition to that, Fox Sports will within the next decade have the right to acquire up to 40 percent of the gaming operator's companies int the United States. Betting is, therefore, an additional or bonus pillar of the Fox strategy. There is a huge likelihood that Fox will pair its live sports broadcasts with live betting opportunities on the same screen, something that has been attributed to significant increases in user engagement in other markets.
As sports leagues, gambling companies and sports leagues continue to explore ways of collaborate in order to take advantage of the thriving sports betting market in the United States, we should expect plenty more of these partnerships.