Borgata Hotel Casino & Spa's Poker Room to Reopen on October 21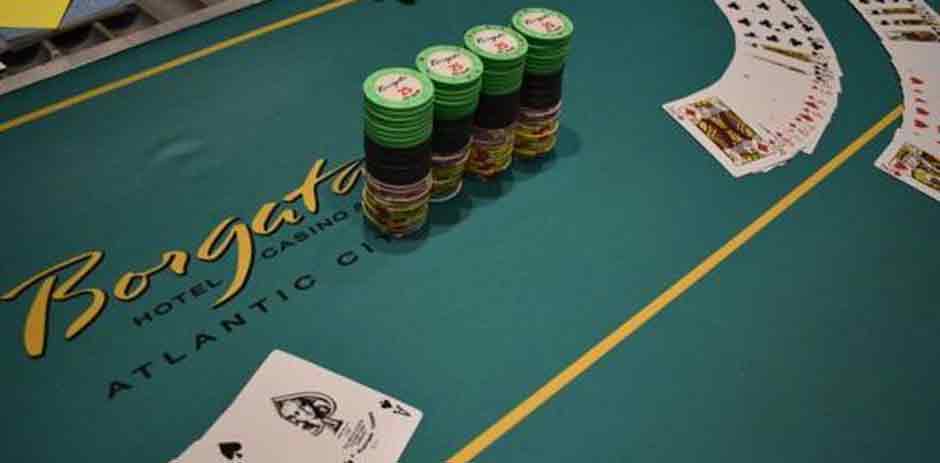 Live poker has been missing in action in the United States for the past several months due to the coronavirus pandemic. While online poker rooms stepped in to fill that void, it does not offer the same thrill that live poker does, something that many poker enthusiasts can agree on. Fortunately, things are beginning to open up in various cities and states around the country and we are beginning to see a resurgence in retail gambling.
One of the places where we are seeing a return in retail gambling activity is Atlantic City, one of the country's most popular gaming and entertainment hubs. In addition to having several casino games already running, the state will be bringing back live poker gaming. On Wednesday, October 21, the Borgata Hotel Casino & Spa will be the first to reopen its live poker room that is conveniently referred to as 'The Poker Room'. Players will be able to access the space from 10 am tomorrow.
A Few Adjustments
As expected, all the poker rooms are required to adhere to some pretty strict guidelines as part of the efforts to prevent any further spread of COVID-19. All of them have to meet pandemic safety requirements and guidelines before being allowed to operate. This applies to The Poker Room as well.
To begin with, while The Poker Room has a capacity of 77 gaming tables, only 30 tables will be available when it reopens. These 30 tables will be spaced out to promote social distancing in addition to being fitted with dividers between player seats.
Moreover, all the players that will be in the poker room will need to wear masks and make use of the provided hand sanitization facilities. Also, while there will be a beverage service, food will not be on offer at the poker room. The facilities employees will also be disinfecting and infecting high touchpoints at the venue frequently.
Only Cash Games
Borgata's The Poker Room hosts some of the most exciting tournaments in Atlantic City and it is safe to say that lots of poker lovers were also looking forward to the return of the tournaments. However, this will not be the case, at least for now. No specific timelines have been specified regarding when we can expect their return.
The Poker Room will only be offering cash games which will only be played by a maximum of seven players per table. For players looking for more action, there are other options such as the Bad Beat Jackpot which starts at a whopping $100,000.