GTA Online Finally Launches Diamond Casino & Resort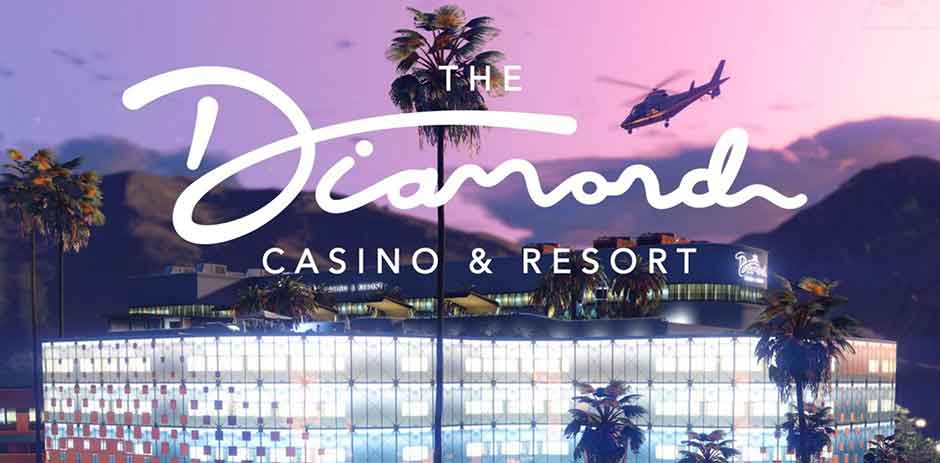 Rockstar has recently delivered some significant updates to Grand Theft Auto Online. The game's Diamond Casino & Resort, which remained empty for six years after the launch of GTA Online, finally went live and it is every bit as interesting as anticipated. In addition to new missions and new housing options, the update offers a plethora of casino games including blackjack, poker, roulette, and even slots. Furthermore, the game now even allows players to pay real money to gamble.
Newcomers are welcomed with a quick video tour of the games that are available to them. Moreover, they are also informed that the only kind of currency that can be used in the casino are the chips which can be either purchased with real money or exchanged at a ratio of 1:1 with normal in-game currency. Just like a regular casino, at the Diamond casino, the players who have larger wallets are able to unlock some high roller or VIP features. These include an exclusive penthouse, a new series of story missions as well as new games.
Bad Timing?
Needless to say, one of the prime motivations behind the update is the recent success of Red Dead Online's casino update. However, the update comes at a time when there is a heated debate with regards to the relationship between certain aspects of video games and gambling. Unsurprisingly, online casinos such as the ones in Red Dead Online and GTA Online have been dragged into the debate and it is starting to get a little messy, to say the least.
GTA Online's in-game currency can either be acquired by purchasing Shark Cars in the Rockstar store using real money or accumulated by participating in the game's missions. The problem that has been noted here is that the players use real money to buy Shark Cards in order to receive in-game money which can be transferred to gambling chips. In essence, this multi-step system implies that players are gambling with real money but they are only able to win back real money. This definitely has a strong relation to the highly-debated issue of microtransactions in video games.
Some Countries Locked Out
Just as in the case with the Red Dead Online some countries are reportedly locked out of access to the gambling-related activities in GTA Online. Some of these countries include Jordan, Iceland, and South Africa – the activities are generally considered to be gambling in these jurisdictions. There are increasing concerns about games that emulate gambling and are widely accessible to minors and already a number of countries are narrowing in on a consensus on the issue.