Caesars and Eldorado Resorts Finally Close Their Long-Awaited Merger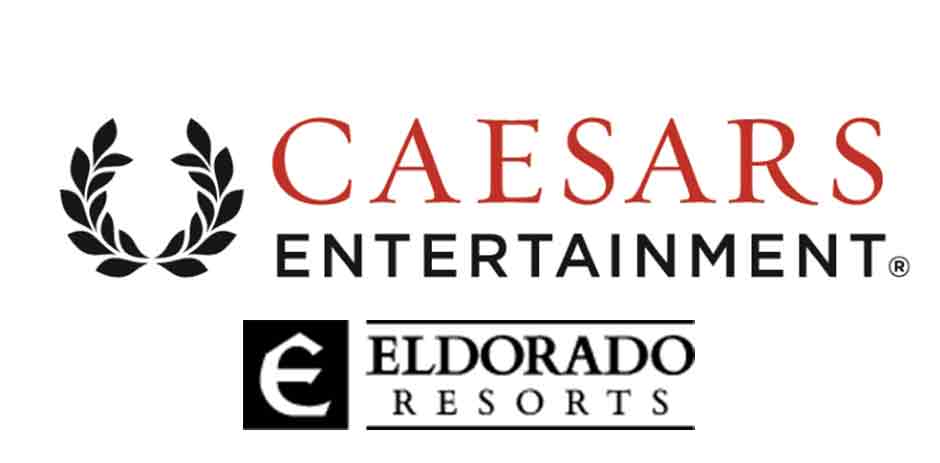 On Monday, July 20, Eldorado Resorts Inc. announced that it had finally completed the $17.3 billion buy out of Caesars Entertainment Corporation. The merger which consisted of $8.58 billion in cash and stock plus an additional $8.8 billion worth of Caesars Entertainment's debt, has been generating a lot of buzz in the gambling industry. This is especially because it is now the largest casino operator in the United States with over 50 gaming properties across a total of 16 states.
The Last Hurdle
It has taken quite a bit of time for progress to be made, something that can be attributed to various setbacks including the coronavirus pandemic. One of the most notable things that held back any progress was the fact that Caesars Entertainment and Eldorado Resorts needed the approval of the state authorities in all the 16 states where they have been operating.
Last Friday, New Jersey which was the final state required to approve the tie-up also gave the green light for the merger to proceed. This followed a three-day hearing that was overseen by the members of the New Jersey Casino Control Commission. As expected, the commission also expressed a few concerns regarding how the merger would affect the market.
However, by the time the hearing ended, they were pretty convinced about how beneficial the merger would be. James Plousis, the Chairman of the Casino Control Commission even pointed out that the Eldorado executives were very honest about the challenges they expected to face as well as their commitment to Atlantic City.
What Now?
While the new company will be operating under the Caesars brand name, it will be under the management of Eldorado Resorts. This will be a huge step forward for Caesars Entertainment which is already considered to be leading gaming, entertainment, and hospitality operator in the United States.
"We are pleased to have completed this transformative merger, thus making us the premier leader in gaming and hospitality. We look forward to executing on the numerous opportunities ahead to create value for all stakeholders."

TOM REEG, CEO OF CAESARS ENTERTAINMENT, INC.
Existing Caesars customers will also have quite a lot to look forward to especially considering the fact that the merger will elevate the position of its award-winning Caesars Rewards system. Boasting of more than 60 million members, the rewards still stands out as the largest and most rewards loyalty program on the planet.
During the press release where the completion of the merger was announced, a number of forward-looking statements were made. This is a clear indication that the merger was just a portion of a wider growth strategy. It will not be surprising to see even more developments going forward.