Caesars Entertainment in Advanced Acquisition Talks with William Hill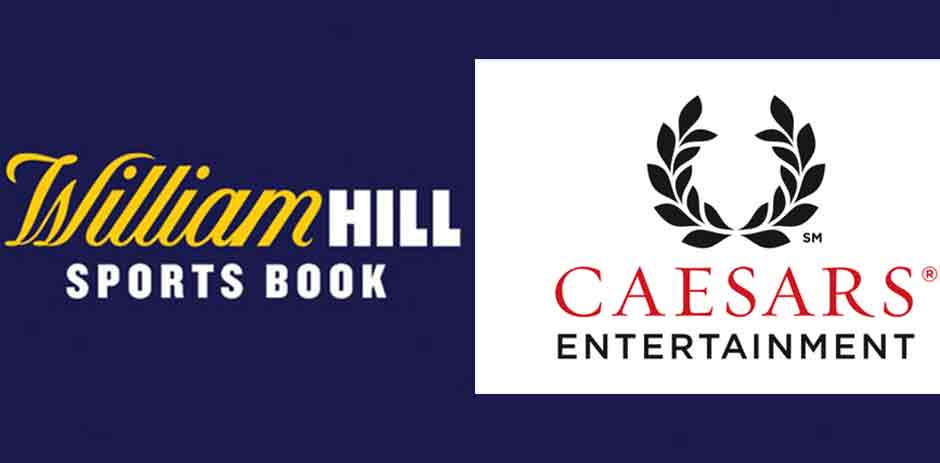 On Friday, September 21, renowned gaming and entertainment brand William announced that it had received two acquisition proposals. One of these was from Apollo Management, a private equity firm while the other was from Caesars Entertainment one of the world's most prolific gaming and entertainment operators.
Now, it seems like Caesars Entertainment has taken the lead after it tabled a rather enticing bid. The company has revealed that it is currently in advanced talks with William Hill over a proposal that would bring the United Kingdom-based gambling companies to a whopping £2.9 billion which equates to about $3.7 billion.
According to a joint statement from both companies on Monday, September 28, Caesars is willing to offer £2.72 or $3.45 for every William share. The statement further revealed that the buyer could also offer an 81 percent premium to the stock's average price over three months to September 24.
William Hill already boasts of a 32 percent market share in the Nevada sports betting market and it has had its sights set on several other states across the country. If the deal is sealed, Caesars Entertainment will assume full control of these US operations.
"William Hill's sports betting expertise will complement Caesars' current offering, enabling the combined group to better serve our customers in the fast-growing US sports betting and online market."

Caesars CEO Tom Reeg.
As it stands, Caesars already has some joint ventures with William Hill in the United States. However, this deal takes things a notch higher. It is estimated the expanded venture could generate over $600 million in revenues as early as 2021.
The State of Sports Betting
The past few months have not been particularly good for William Hill's business in the United Kingdom which happens to be its domestic market. Thanks to a number of newly introduced stringent measures such as the reduction of the maximum stakes in fixed-odds betting terminals, the company has had to make some tough adjustments. William Hill has even recently announced that it will not be reopening over 100 of its betting shops even when things return to normal post-pandemic simply because they do not anticipate any meaningful improvement.
In the United States, the situation is much different. Since the federal ban on sports betting was lifted over two years ago, quite a number of states have gone ahead to launch sports betting markets, and more are going to follow. The nascent and rapidly growing sports betting market is therefore a favorite for several operators including William Hill. The deal will, therefore, certainly be a huge boost for their growth plans in the country.