Crypto Betting Matures up Just in Time for the World Cup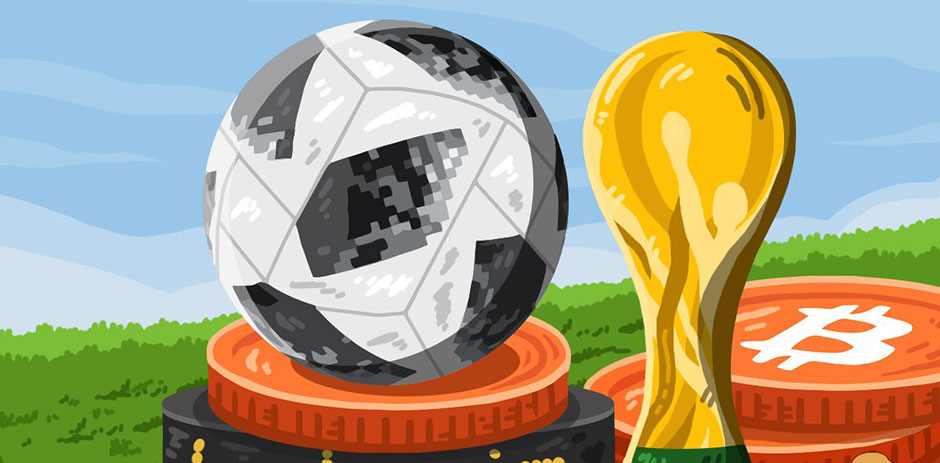 The 2018 FIFA World Cup kicked off over a week ago in Russian and by now you might have noticed that there is a burgeoning number of crypto sports betting options – that is if you are a fan of sports betting or crypto. Compared to what was the case in the previous World Cup that was held in Brazil and featured only a few crypto betting sites like CloudBet and Nitrogen, this year we have many great betting options for digital currency users.
Aside from the fact a number of websites finally decided to embrace virtual currencies on their platforms, they have also made tremendous efforts toward ensuring that there are many more options than bitcoin for their customers – all the top crypto-powered World Cup bookmakers allow their customers to play with Ethereum, Dash, Litecoin and, of course, bitcoin.
The current cryptocurrency market has also allowed bookmakers to have higher liquidity, something that has, in turn, raised the betting limits to insane heights when compared to what was the case in the last World Cup. This is also a great thing for users since they now have more chances to place higher bets and win incredible rewards using crypto.
"Bitcoin betting is really coming of age at the 2018 World Cup, so we wanted to do something special. Limits of 100BTC or 700BCH seemed like a sexy number for the final, while 20BTC or 140BCH for the group and knockout phase is hardly chicken feed. This could be the first World Cup in history where the highest betting limits are only available to those with bitcoin," Mirio Mella, Cloudbet's Head of Acquisition explains.
The mentioned bet limits are the highest that have ever been possible for an even as important as the World Cup and thus this should be more than satisfactory for everyone. This has been made possible by the low cost of cryptocurrency transactions, the incredibly fast speed of the payments as well as the absence of a central authority that would undoubtedly slow the process.
Everything Goes
In the build-up to the FIFA 2018 World Cup, Kaliningrad hotel chain Apartments Malina announced that they would be allowing customers to book and pay for their accommodation using Bitcoin. According to the chain's manager, Ann Subbotina, the move was part of a forward-thinking initiative that has the potential or revolutionizing how the hotel industry works.
"Cryptocurrencies are now enjoying increased interest. Gradually, they will come into use as a means of payment. And we decided that the fans should be able to pay for our services with the help of this innovative technology. It may very well be that other hotels are awaiting our example for the forthcoming football holiday," she said.
It does not stop there though. In Russia, a chain of bars owned by Killfish is accepting payment for Booze in bitcoin as part of an extensive promotional program that comes with some big discounts. In addition to this, soccer fans could also get to Russia by paying for their transport using cryptocurrencies – bot Destinia and Cheapair accept bitcoin as payment methods if you want to get to Russia.