Hard Rock Casino Rockford Sets Sights on Sports Betting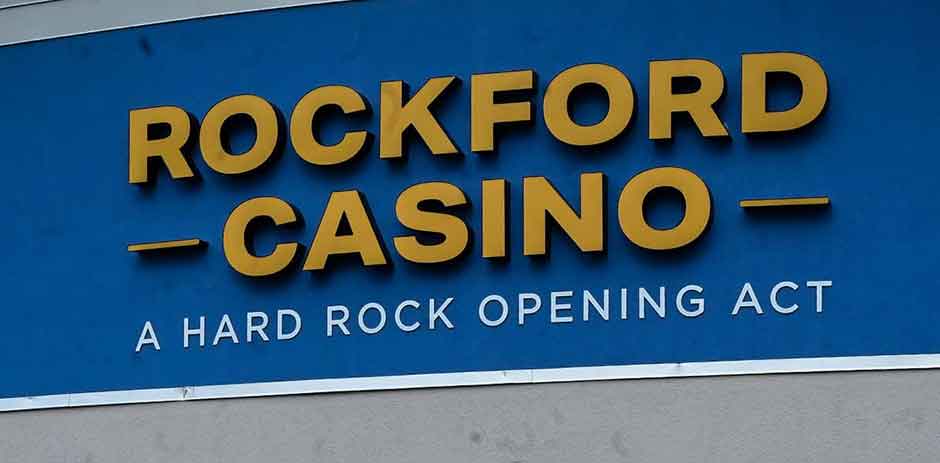 In Illinois, at the Hard Rock Casino Rockford, the owners are reportedly looking into the possibility of establishing a sportsbook in the existing temporary venue. Expansion seems like it will help the temporarily opened facility, which has been doing rather well since it debuted in November of last year, do even better.
Hard Rock anticipates receiving the necessary state licenses and permits before the year's end. This would be in good time for major athletic events, such as the Super Bowl hosted by the NFL, if all goes according to plan.
Since these are the games that consumers have shown the greatest interest in playing, the plan is that the sports betting offering at the temporary casino would have about six new games. The new additions will join the 635 recently installed slot machines and electronic betting games at the venue, which opened on November 10.
All this will, of course, take some time. Sports bettors in the state will thus have to wait a little longer. Hard Rock does seem very confident in its ambitions to grow its portfolio in the gambling sector. Making its sports betting venture work in Illinois is, therefore, quite a big deal.
Potential Casino Development Southeastern Wisconsin
A potential casino development in southeastern Wisconsin near the Illinois border is under consideration by Hard Rock International in partnership with the Menominee Indian Tribe. The cooperation between the two organizations was revealed in mid-July with the intention to establish a new gambling offering in Kenosha.
A smaller casino is in the works for Kenosha, which reflects the reality of gaming growth on both sides of the state line. This is in contrast to the larger casino that the Menominee Tribe had originally envisioned for the area in 2015.
"The proposed project will not be as big as it was previously envisioned, but it will still create jobs and be substantial. It will still be a Hard Rock brand and be an incredible addition to the community, the local and regional economy, and the state. Much has changed since our 2015 effort, but the needs of our tribe and its members have continued and, in some cases, grown more acute."

Menominee Chairman Ronald J. Corn, Sr.
Even though the Kenosha casino is located in Wisconsin, it would provide Hard Rock with a Chicago-style bracket if it were to ever open its doors. That is a great step forward in the company's ambitious expansion plans in the United States rapidly growing gaming sector.