Hard Rock Extends Partnership with Scientific Games in Sacramento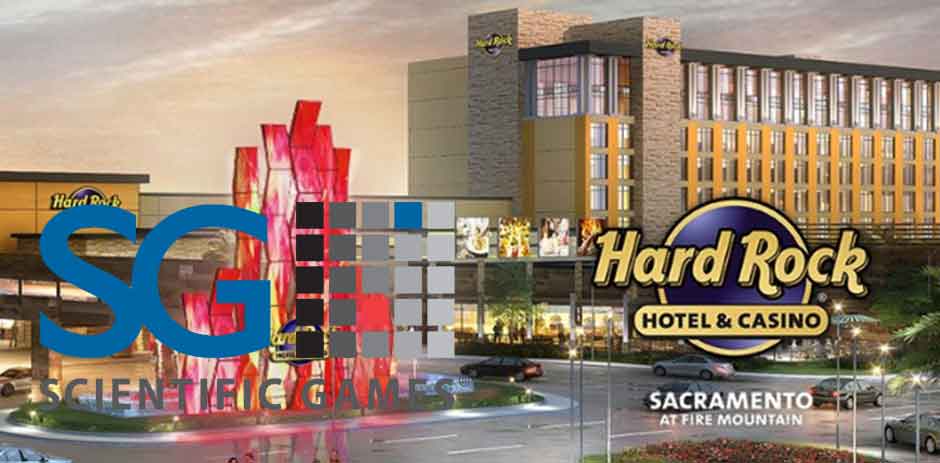 Renowned gaming and hospitality operator Hard Rock International has been hard at work trying to extend its footprint in as many lucrative markets as possible. One of the most recent moves in this regard is the Hard Rock Hotel & Casino Sacramento. The Fire Mountain-based gambling destination is set to be one of the most high-profile offerings in the industry.
At launch, the new gaming and hospitality facility will be complete with the Scientific Games Systems Solutions. Scientific Games (SG) is arguably the most reputable and accomplished gaming solutions provider in the country and across the world. This makes it the perfect partner for Hard Rock International as the company strives to capitalize on the growing gambling and hospitality industry.
What to Expect
As per the terms of the extended agreement between Hard Rock International and Scientific Games, the latter will be providing its full range of solutions to the new facility. These will include casino management system products, utility products as well as their wide range of slots and table games.
The new gaming facility will feature over 1,800 slots machines and table games. This is a pretty big number but Scientific Games is more than capable of handling it all thanks to its robust portfolio of casino solutions. That will certainly be a big boost for the new gaming facility which is expected to attract a multitude of customers once it goes live.
"Their (Scientific Games') suite of innovative casino management solutions, as well as their full portfolio of slots, tables and utility products, will enable the Hard Rock Hotel & Casino Sacramento at Fire Mountain to offer our customers the unique, best-in-class experience that we strive for with all of our casino properties," commented, Jon Lucas, the chief operating officer of Hard Rock International.
As expected, the player experience is at the center of both companies' plans for the new casino operations. Already it is shaping up to be an even better offering than what they have been providing in the past.
Prior Partnerships
As mentioned earlier, bringing Scientific Games on board for their Sacramento project was simply an extension of an existing partnership. Hard Rock International which is owned by the Seminole Tribe of Florida has always had a strong partnership with Scientific Games.
Not only have they installed a considerably large number of the solutions providers games but they use its technology across a large number of their gaming facilities. For instance, for their Atlantic City operation, Scientific Games was their partner of choice. This has enabled them to grow their businesses significantly through better casino and customer management. Expect all that and more from the Sacramento Casino.