Hard Rock Approved for Atlantic City, NJ Casino License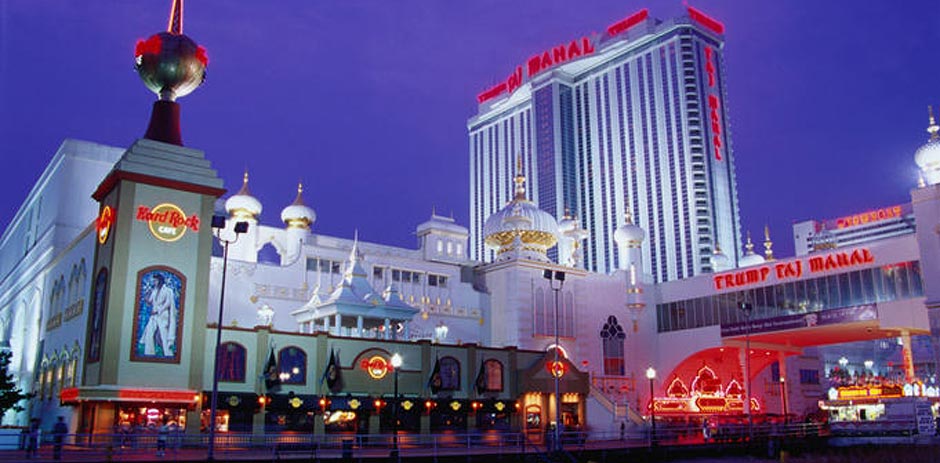 Hard Rock casino is back on scheduled to go live on June 28 following the approval of the operator's casino license by New Jersey gaming regulators. The approval of the license by the state's Casino Control Commission will see the global gambling, hotel, and entertainment company reopen the former Trump Taj Mahal. The move is also set to help Atlantic City recover from a string of gambling hall closures on the property that was once owned by President Donald Trump.
According to Hard Rock International chief operating officer, Jon Lucas, the casino will "be a boost for the reinvention of Atlantic City." Apparently on June 28 when the casino will be reopening, another shuttered Boardwalk casino, the former Revel, will be reopening as Ocean Resort Casino. Both projects are anticipated to restore as many as 6,500 of the 11,000 jobs that the city lost when five of its 12 casino operations closed shop since 2014. Hard Rock, for instance, receives as many as 50,000 applications for its 4,000 jobs and this proves how much the city needs the casino business to get back on their feet.
James Plousis, the Casino Control Commission's chairman, prior to giving the final vote pointed out that the commission's decision was primarily influenced by Hard Rock's financial stability, successfully casino operations in other places as well as the operator's commitment to the Atlantic City market.
"I, for one, am placing a great deal of confidence in you, Mr. Allen, and your team," Plousis said during the meeting. "We all know Atlantic City needs to broaden its appeal and bring people here for a lot more than just gambling. It appears that you and Hard Rock will try to do just that."
The operator budgeted $30 million for its first year of entertainment which will begin with Carrie Underwood and Pitbull as opening acts for the casino on June 29 and June 30 respectively.
"The brand itself is about entertainment," said Hard Rock International's chairman, Jim Allen. "Within these amenities, we certainly offer hotel, dining, and other experiences. But there is one universal language, and that's music. We are the only brand that works to bring people together through music."
When it finally opens, the property will feature a 119,657-square-foot gaming floor that will host 2,144 new slot machines and up to 120 table games. In addition to this, there will be a 402-seat Hard Rock Café with 16 bar top slots adjoining the casino floor. The hotel, on the other hand, will have 500 suites 1,972 rooms, 1,472 of which will be standard, all completely renovated. Finally, there will be 11 food and beverage options that will include a 553-seat buffet, a 328-seat seafood restaurant as well as a 172-seat Asian restaurant.