Hard Rock Hotel & Casino Atlantic City to Open on June 28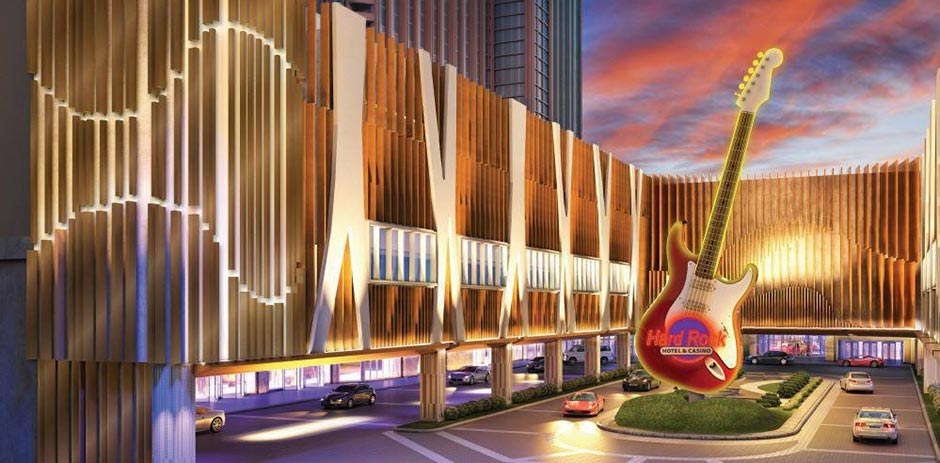 Atlantic City has seen five devastating closures of popular casinos since 2014 but the state is about to get back its groove when Hard Rock Atlantic City goes live on June 28 in the totally renovated former Trump Taj Mahal on the Boardwalk. The opening date and a number of exciting concert headliners were officially announced in a three-city simultaneous press conference that was held on Wednesday 18 at 11 a.m. The press conferences were held at the New York's and Philadelphia's Hard Rock Café locations and at the Atlantic City-based Tanger Outlets Hard Rock Hotel & Casino preview center.
Atlantic City's casino industry has been struggling for the past few years and Hard Rock hopes to revitalize it through this new venture. Not only is the casino expected to bring back a number of much-needed union jobs to the city but it will also have an immense financial impact on the state's gaming industry. According to New Jersey Assemblyman Vice Mazzeo, the casino will hire up to 3000 people and this will make up significantly for the 11,000 jobs that were lost in 2014.
Hard Rock has many great things planned for its June 28 opening date – this includes a number of musical acts who are slated to perform all through the year. The tickets for these concerts go on sale today, Friday 20, just so you know, the shows will be epic and totally worth it. To put this into perspective, the music stars will be performing in a 7,000-seat arena at Hard Rock.
"If you have a destination that is still an attraction during the harder times attracting 26 million people on an annual basis, there is a lot of opportunity for all of us," Jim Allen, chairman of Hard Rock said at the press conference.
The new Hard Rock Atlantic City casino-resort is only one of two renovated casino projects that are due to relaunch this summer. The other is former Revel Casino which has now been rebranded as Ocean Resort Casino.