Hard Rock to Break Ground on Permanent Virginia Casino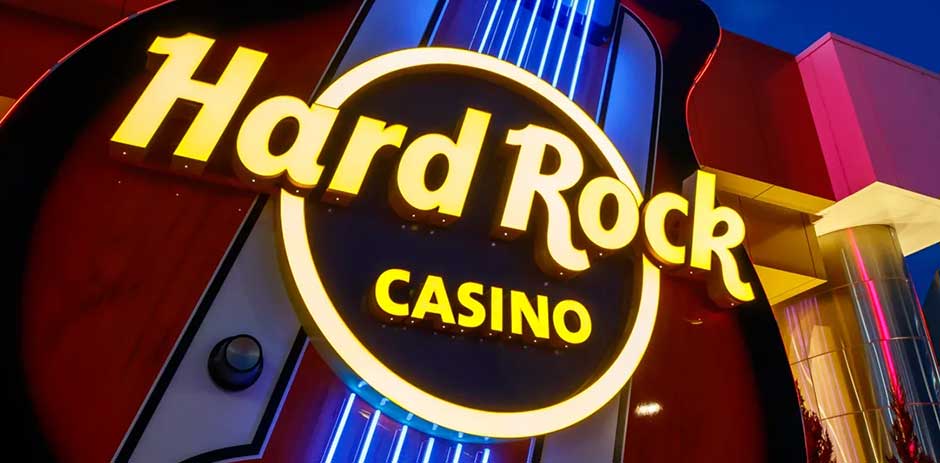 On Thursday, the first casino in Virginia, the Hard Rock Hotel & Casino Bristol, revealed that it is drawing closer to moving into its permanent location. On December 7, officials will begin building the casino at its permanent location, that is, the old Bristol Mall at 500 Gate City Highway.
The temporary facility, which was 30,000 square feet and debuted in July in the space that had housed Belk at Bristol Mall, will be replaced by the permanent complex, which is expected to open in July 2024 and cost $400 million.
Indoor and outdoor venues with capacities of 3,200 and 20,000 respectively will be part of the permanent casino. The casino will operate around the clock, bringing in an estimated 1,200-1,500 new workers. In addition to that, it will include two hotel towers, a pool, and other amenities.
About 2,700 slot machines, 100 table games, and a sportsbook will be available in the casino's 100,000 square feet of gaming area.
Key Figures to Attend
Officials from the city government and prominent members of the business and nonprofit sectors will join Hard Rock executives and guests in celebrating the groundbreaking. There will be speeches made by several prominent members of the Hard Rock and Bristol communities.
Temporarily occupying the area that was once occupied by Belk, Hard Rock established Virginia's first legal brick-and-mortar casino at the mall in July. Eight hundred seventy slot machines and twenty-two table games may be found in the round-the-clock temporary gaming area. Betting on sports is exclusive to the Hard Rock Sportsbook app, which can only be accessed online.
A permanent space was always part of the plans and it is great to see it all shaping up.
Doors Potentially Opening in 2024
It will take around 18 months to build the Bristol Hard Rock, according to the company. If all goes according to plan, the $400 million resort should be finished by June 2024. Hard Rock has maintained that "the summer of 2024" is when Hard Rock Bristol will open to the public.
Other casino options will also be coming to Virginia soon. During the administration of Democrat Ralph Northam, the General Assembly and Northam agreed to pass a gaming bill in 2020 that would allow casinos to open in five different locations around the state. A casino option was on the ballot in the Virginia cities of Richmond, Norfolk, Portsmouth, Danville, and Bristol.