Horseshoe Southern Indiana Prepares for Rebrand & Sportsbook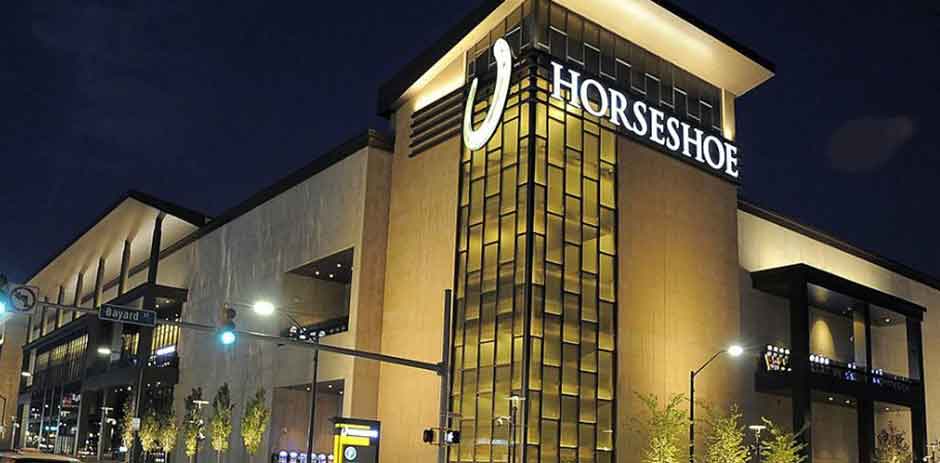 Renowned gaming operators Caesars Entertainment Corp. has recently unveiled plans to rebrands its Horseshoe Southern Indiana property as part of an ongoing $85 million expansion that will also involve the addition of a sportsbook to the casino's existing portfolio of products and services. The expansion plans came to light in June 2018 with the whole project expected to be completed in 2020 – before then, the casino operator expects to begin the operation of the casino portion of the project in late 2019. The launch of five new restaurants, as well as other facilities, will follow shortly after.
As part of the expansion and rebranding plans, Horseshoe Southern Indiana will now be known as Caesars Southern Indiana. Perhaps the most significant aspect of the rebranding will be the relocation of the existing riverboat casino onto dry land. The new property will be located at the 100,00-square-foot gaming facility that Caesars Entertainment is building near the existing Horseshoe Southern Indiana hotel. As expected, the new land-based brick-and-mortar gaming facility is set to feature an additional number of table games, slots machines, poker rooms as well as a bar and lounge. This already makes it a very promising casino project.
As the expansion project will be progressing, the Horseshoe Southern Indiana will still be operating under the same name – it will then assume the new identity once Caesars Entertainment ascertains that the property is ready to be opened for customers.
Indiana's Sports Betting Market
Indiana is the tenth state to have legalized sports betting. This was thanks to the state's governor who signed the bill authorizing the practice into law. Now, the state's gaming commission is expected to start accepting sports betting applications as from July 1.
According to Governor Eric Holcomb, gaming in the United States was a "highly regulated industry" and it faces stiff competition from the neighboring states with legal and regulated gaming industries. As such, it was necessary for the state to modernize its laws so as to spur economic growth for the state and the gaming industry which provides employment to more than 11,000 Hoosiers – in fact, the gaming industry is even expected to bring even more new jobs to Indiana.
"I will direct the Indiana Gaming Commission to monitor for potential effects of this bill so that we can make necessary changes in future legislative sessions," the governor said.
Even though the passage of the bill was unprecedented, it represents one of the largest and most significant changes to the state's gambling industry in years. The fact that it also encompasses the inclusion of mobile gambling makes it even more interesting.