Indiana's Sports Betting Bill Awaiting Governor's Signature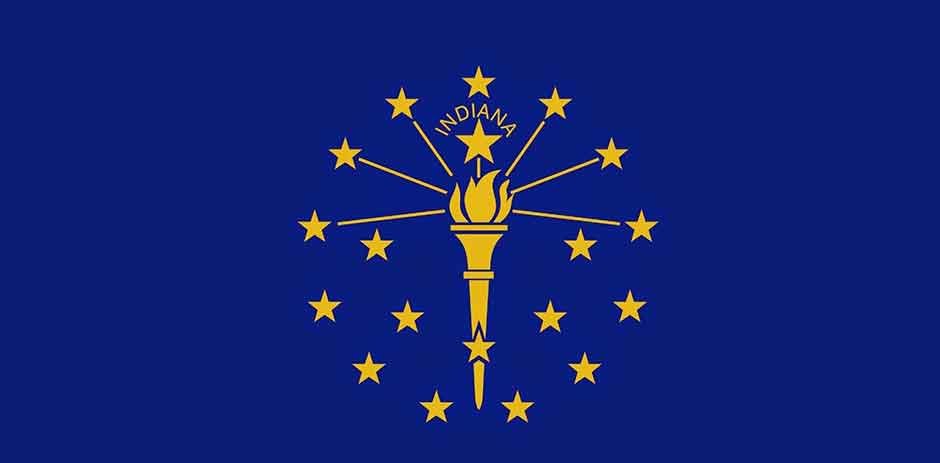 After several weeks of heated debated both in the House and Senate in Indiana, the state's lawmakers have finally approved a sports betting measure and now all that remains for the bill to become a law is the governor's signature. The bill passed the Senate by a vote of 37-12 and the House by a vote of 59 -36. With that, the state is now on track to become the ninth state in the United States to legalize sports betting.
What Does the Bill Entail?
House Bill 1015 outlines proposal to allows sports betting activities at the state's casinos, racinos as well as at off-track betting parlors. The punters will be allowed to place the bets in-person at any licensed venues and on mobile so long as they are within the state's borders. They will also be allowed to bet across a wide range of professional and collegiate sports events – this, however, does not include esports or any amateur athletic contest featuring minors.
The controversial bill also authorizes the relocation of two of Indiana's riverboat casinos – this is expected to result in a plethora of changes for the state's gambling landscape. As it stands, the Spectacle-owned Majestic Star I and Majestic Star II are operating as riverboat casinos at Buffington Harbor on Lake Michigan. Each of them has an operating license, but function as a single casino.
To be allowed to operate in the state, the operators would be required to obtain a license. These licenses will cost an initial $100,000 and will be followed by annual administration fees amounting to $50,000 per licensee – the latter would be due one year after the sports betting operator obtains the gaming license. The operators will also be subjected to a tax rate of 9.5 percent on their adjusted gross receipts from sports betting. These taxes are to be serviced on a monthly basis with 3.33 percent of the total tax revenue set to be channeled toward problem gambling initiatives in the state.
"This is a monumental policy shift, and this is the beginning. I'm not excited about having sports wagering in my community anywhere. I'm really not excited about what happens in six years or less when there's new people here and somebody comes and says is not it silly, we can bet on a football game but I can't play blackjack or roulette on my phone?" Representative Ben Smaltz, one of the opponents of the bill, said.
More on Mobile Gambling
One of the sticking points of House Bill 1015 is mobile sports betting. Initially, this particular provision was dropped from the bill, but after Republican senator Mark Messmer argued that the legalization of sports betting would be pointless if online and mobile betting were left out.