IGT Partners with HTC VIVE for New VR Casino Venture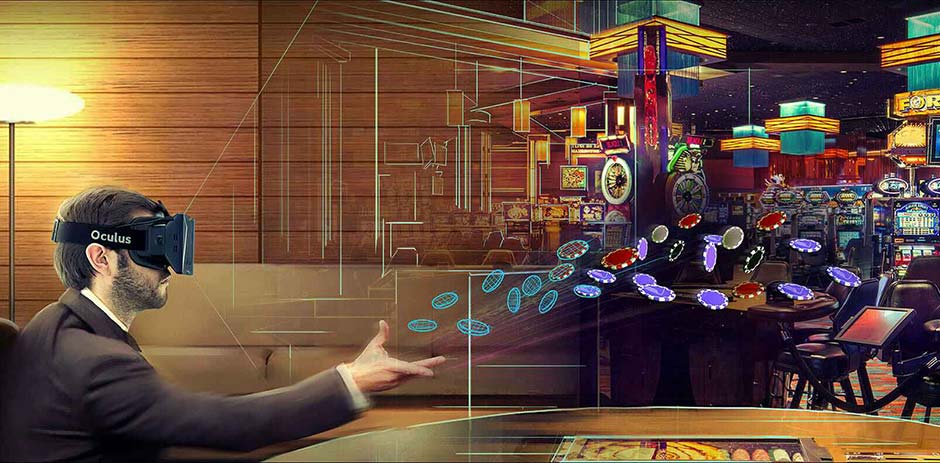 Taiwanese electronics giant HTC recently announced that it had entered a partnership with global gaming leader International Gaming Technology (IGT) in pursuing a new casino solution that seeks to bring virtual reality to casino floors. IGT will be leveraging HTC VIVE Studio's advanced virtual reality content within its "Virtual Zone" platform that is currently being tested at the Orleans Hotel and Casino, Las Vegas.
IGT's Virtual Zone is a competitive arena that is designed specifically for casino environments to enable casino patrons to compete against each other for cash prizes in spirited virtual reality tournaments. The players will further get to enjoy these competitive virtual reality games in physical installations.
"Arcade-like installations and experiences are skyrocketing across the globe as VR has proven to be a consistent traffic generator in entertainment venues," HTC VIVE VP Global Content, Joel Breton commented on the partnership. "By combining IGT's gaming expertise and the world's best VR in HTC VIVE, we are launching a combined platform that can deploy the best complete experiences for VR tournaments or stand-alone VR arcades. This is also a huge opportunity for more consumers to be exposed to amazing VR content."
IGT has already released a software developer kit (SDK) that interested game designers can use to work on more titles for the Virtual Zones in the future. This effectively creates a huge window of opportunity for a wide range of gaming projects. At the moment, HTC VIVE Studios is the first developer to use IGT's SDK to port their Arcade Saga game title over to the IGT Virtual Zone Platform. More developers are certainly bound to jump on board this innovative and lucrative new venture but it will depend on how successful HTC VIVE's efforts will be.
"IGT's Virtual Zone represents an exciting evolution of modern-day casino entertainment, and an important step in diversifying IGT's portfolio with unique offerings that can differentiate our customers' casino floors and entertain a broad demographic of players," IGT SVP Global Product Marketing Interactive, Betting & Licensing, Enrico Drago said. "HTC VIVE's leadership in the VR space and commitment to developing unparalleled VR player experiences made it the ideal partner for IGT's first commercialized VR solution, the Virtual Zone."
There are currently two games on offer at the Orleans Hotel and Casino, these are, Archery VR and Siege VR. Siege VR is castle defence game that costs $30 per team of two with the players stand a chance of winning $300 if they earn the top daily score. Archery VR, on the other hand, is a skill-based single player game with a $10 buy-in with a daily top score payout of $125.