Richard Branson Buys Las Vegas' Hard Rock Casino and Hotel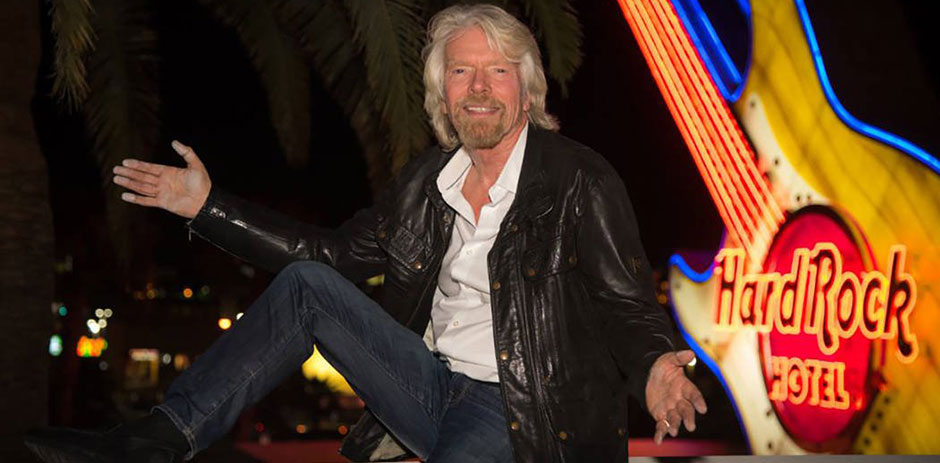 Richard Branson, one of the world's most flamboyant businessmen is venturing into the casino business. As stated in an official announcement last Friday, Branson and some of his partners are now the new proud owners of Las Vegas' Hard Rock Hotel and Casino.
Branson's partners include Los Angeles-based investment firm Juniper Capital Partners, Toronto real estate group Fengate Capital Management as well as Bosworth Hospitality Partners founder Richard Bosworth. Bosworth will be taking over as the new Chief Executive Officer of the casino.
While the amount that the businessmen parted with is yet to be disclosed, they were rather open about the future of the casino. Also, the announcement has attracted a lot of attention not just because of the people involved but also of the rather odd way that it was made.
Rather than doing it the usual way by having the partners calmly make the development public, they resorted to announcing the change in ownership in an unorthodox, but fun manner.  A DJ sent out some thunderous beats as female dancers in swimsuits gyrated in pool platforms as Branson took to the stage. This is quite a scene, even for Vegas.
"Virgin is all about fun, entertainment, not taking ourselves too seriously," Branson said. "Virgin Atlantic has had a lot of fun flying tons of people to Las Vegas from Britain for many years. Virgin America has done the same, and we wouldn't have just come to Las Vegas unless we could've found the property that was very Virgin, and I think that's what we've achieved."
Branson and Bosworth pointed out that their ownership group is prepared to invest "hundreds of millions of dollars" into transforming the property. This planned changeover will include the property's name and will see it rebranded as a Virgin property. The iconic Hard Rock guitar may also not survive the planned property changeover. Fortunately, the 23-year old casino-hotel will continue operating during these renovations which are going to be done in a number of phases.
Branson has previously expressed interest in getting into the Las Vegas and Nevada casino industry. Even though there have been properties sold and erected in the recent past, he was not able to find the "right piece" that would fit with his program. This right piece finally presented itself in the form of a January's Hard Rock sale announcement.