Jack Entertainment Banking Its Hopes on Casino and Racino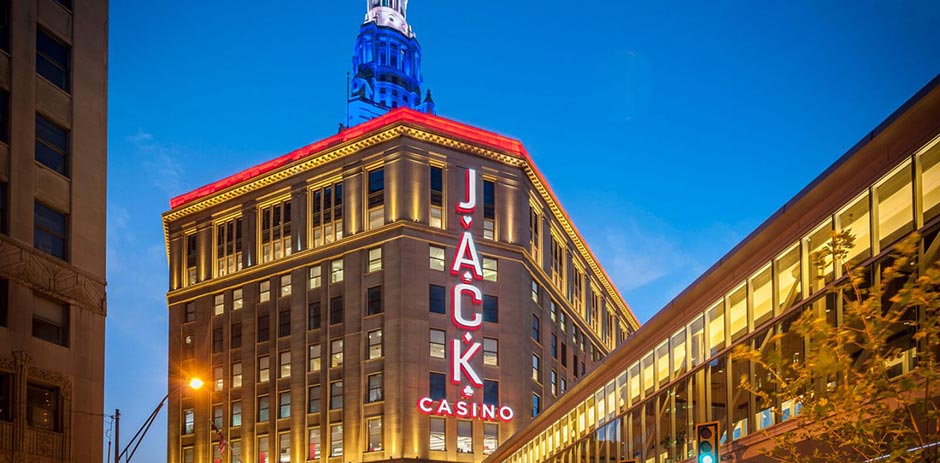 After losing their ground to Hard Rock International Inc.'s Northfield-based Hard Rock Casino Jack Entertainment LLC's Cleveland-based Jack Cleveland Casino and North Randall-based Jack Thistledown have been working effortlessly to regain their lost glory. Both of the Dan Gilbert-run operations hope to make a comeback that will see them topple Hard Rock Casino out of its spot as the highest grossing gaming hall in the state.
Jack Entertainment launched their endeavors with a $70 million Thistledown Casino makeover that came to a completion last year and included a brand new entrance, a variety of new games and restaurants as well as a parking deck. With that completed, Jack Entertainment is now shifting its focus on Jack Cleveland where the company has already begun building a gambling club designed for the next generation of gamblers.
The gaming club whose cost of establishment is yet to be announced is going to be called Synergy Table Games and will be based on the first floor of the three-floor Jack Cleveland establishment located within the Higbee Building on Public Square. So far, industry analysts have been impressed by the move which probably means that it will not be long before they are at the top once again.
Already, Jack Entertainment's Detroit-based Greektown casino has had a Synergy Table Game operation installed and the same operation is being installed in its Jack Cincinnati casino. Mark Tricano, the general manager of Jack Cleveland revealed that Cleveland's Synergy setup will be the same as the one that has been installed in Greektown and both will be "providing an arena-style adventure that fuses electronic table games, high-energy dealer entertainment, live DJs, pulsating lights and a giant video wall for a modernized approach to gaming."
Generally, gambling revenue in Northeast Ohio was up in 2017 with the three facilities generating $556.4 million in revenue which only equates to a $14.2 million gain that only amounts to 2.25 percent increase over revenue in 2016. The revenue distribution is however not uniform and, apparently, it is the Hard Rock operations that are giving the Jack operations a run for their money. Will we have to wait until the end of 2018 to see how good Jack is an operator? Or does it have any more tricks up its sleeve to turn the tide?