Las Vegas Strip's Fontainebleau Sold for $600M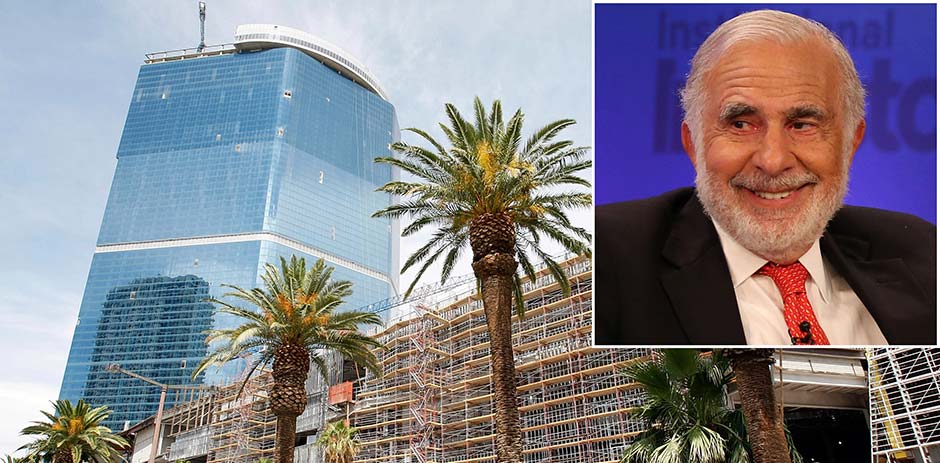 The long-mothballed partially built Las Vegas strip Fontainebleau casino resort has been sold yet again. Billionaire investor Carl Icahn announced on Tuesday, eight years after construction came to a stop, that he had sold the unfinished Fontainebleau to a group of investors led by New York-based real estate company Witkoff and New Valley for $600 million.
The property was originally purchased by billionaire Jeffrey Soffer and was planned to be a 68-story hotel and casino resort with a price tag of $2.9 billion. However, due to the recession, the Las Vegas casino market crashed and with it the fruition of the Fontainebleau project, ultimately leading to the developers filing for bankruptcy in 2009.
Business magnate Icahn jumped at the opportunity and scooped up the $3 billion project out of bankruptcy for a bargain $148 million in February 2010. Since 2015, Icahn has been trying to sell the hotel for more than two years with an asking price of $650 million, and has been calling it his company's "hidden gem".
The investment, which according to a former listing broker said Icahn bought it without having personally visited the site or knew what to do with it, proved to be very profitable for Icahn and the shareholders of his firm, Icahn NV Gaming Acquisition LLC, as the deal will net them a total profit of over $450 million.
"This successful investment is an example of our 'contrarian' modus operandi, which seeks to invest in undervalued assets and businesses, nurture, guide and improve their condition and operations, and ultimately sell them for large gains," said Carl Icahn in a statement.
This sale comes 6 months after Icahn had sold the shuttered Trump Taj Mahal to Hard Rock International at a lost for an undisclosed amount, but his firm still owns the Tropicana casino in Atlantic City.
Witkoff, a well-known real estate developer, called the property "one of the best physical assets of the country" and that "it's a growing market with no new construction". He went on to say that the unfinished project is "significantly undervalued" and that the new owners paid a "substantial discount" compared to similar casino properties on the Strip.
Although not confirmed, the casino resort is likely to undergo a name change as the new owners simply referred to the project by its address, "2755 Las Vegas Blvd. South". Without giving away any details, the new owners also stated that they had identified several ways to unlock the property's growth potential.
Alex Bumazhny, a gambling analyst with Fitch Ratings, stated that since the property is away from the heart of the Strip, therefore will naturally find it harder to compete with the likes of MGM and Caesars properties which are located near the critical mass. Bumazhny added that the success of the project lies in how long the new owners are willing to support its losses until they see profits, which could take several years. He also suggested that they probably want to open sooner rather than later to ride the current wave of the good economy.