Macau Gambling Revenue Falls 8.6 Percent in August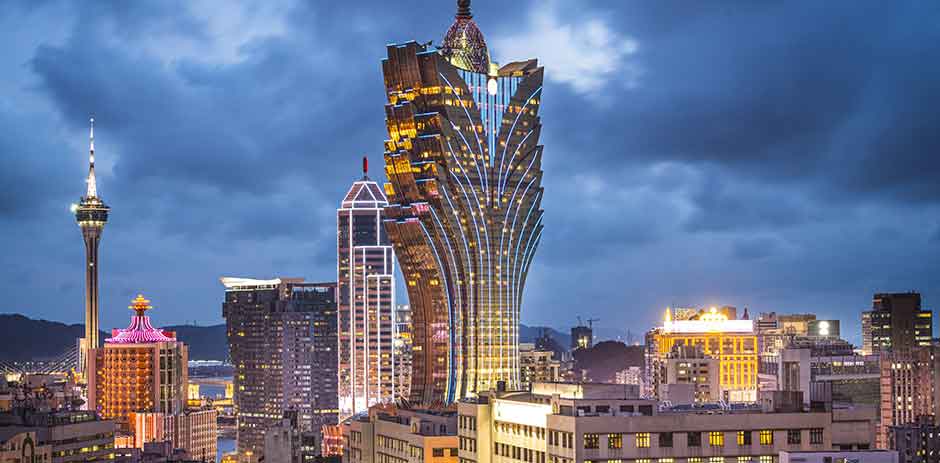 The month of August saw the fastest decline in Macau gambling revenue in 2019 with the territories gross gaming revenues seeing the biggest year-on-year decline. According to a recent report from the Macau Gaming Inspection and Coordination Bureau (DICJ), revenue dropped 8.6 percent to 24.262 billion patacas (US$3.032 billion).
The data released in the DICJ report reveals that the casinos' gross revenues declined in five of the eight months of the year. These declines range from as low of 0.4 percent which was recorded in March and the high of 8.6 percent that was recorded last month.
There was also a 1.9 percent year-on-year decline in accumulated gross revenues – this reached 198.218 billion patacas (US$24.777 billion) compared to the 202.103 billion patacas that was recorded in 2018.
Following the drop in gaming revenue, the shares of Macau casinos have also seen some rather significant drops. As of Monday, September, the shares in Sands China, Wynn Macau, SJM Holdings and MGM China fell between 1.5 percent and 2.7 percent. These recording significantly underperformed the benchmark Hang Seng Index that was down only 0.4 percent.
A number of experts in the sector predicted that the August gross gaming revenue would be down by as much as 5 percent year-on-year. This forecast was based on previous notes regarding Typhoon Lekima at the start of August – it affected some coastal cities in mainland China and subsequently led to the cancellation of public transport in and to Macau.
Hong Kong Protests and US-Chine Trade War Also to Blame
China's trade war with the United States has been going on for quite some time now and it is considered to be one of the reasons why Macau's casino business may be seeing declines. But that is not all. While the anti-government protests in Hong Kong have had little direct impact on Macau's businesses, the implications of the resulting disruptions have been particularly hard to ignore.
"When you have hundreds of flights canceled out of Hong Kong and some reluctance to travel, I do think that's impacting the premium end of the business," Matt Maddox, chief executive of Wynn Resorts, which runs two Macau casinos, commented on the slow down in the number of visitors.
The protests in Hong Kong are having quite the impact on the gambling territories gaming revenues while it also struggles to stay afloat amid the slowing economic growth of main China, which accounts for a huge portion of its visitors. The aforementioned trade war between China and the United States as well as tighter government controls in China are also partly liable for the decline.