Members of the Las Vegas Culinary Union Threaten to Strike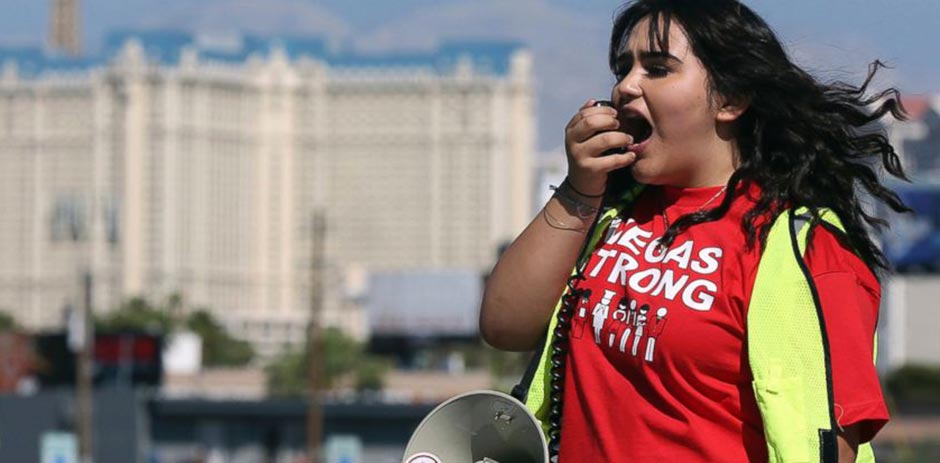 For the first time in over thirty years, Las Vegas casinos could watch thousands of employees walk off the job after members of the city's culinary union voted in favor of a strike that will take effect anytime next month. This move will have a crippling effect on the city's famous resorts.
According to CNBC, the union's grievances include an increase in wages and jobs security – the latter was a major highlight of these demands as it required that the workers be assured of protection against the increased use of technology at hotel-casinos and that the laws and language against sexual harassment be strengthened. This was supported by about 99 percent of the union's members. Some of the properties that are set to be affected by the strike include the renowned Caesars Entertainment Corporation and MGM Resorts International.
The last time something like this happened was in 1984 when the casinos and their workers were at loggerheads due to the management's efforts to reduce labor costs and the attempts to ease workplace restrictions. The strike which lasted 67 days cost both the workers and the city lots of money – therefore when a similar thing nearly happened in 2002, a deal was made quickly before everything got out of hand.
So far, no negotiations between the union and the individual casinos have begun even though the contracts belonging to the 50,000 workers who are also members of the culinary union are set to expire on May 31. Suppose this continues beyond the contracts' expiration date, the strike will certainly have a profound effect on the city especially because the striking workers who include guest room attendants, bartenders, porters, bellmen, cooks, cocktail servers, kitchen server and food servers all of whom are vital parts of the casinos' operation.
The Strike Is a Last Resort
The union's spokesperson, Bethany Khan, said that it is seeking better training for workers as jobs continue to gravitate towards more technological applications and a larger share of casino profits. Also among the union's demands was better worker safety protections that were fueled by the October 2017 concert mass shooting that left 58 people dead and countless more injured. This also includes protection against sexual harassment which has, by all means, become a focal point of the Las Vegas reckoning.
"A strike is a last resort," the Culinary Union's secretary-treasurer Geoconda Argüello-Kline said. "We want to come to an agreement, but the union and workers are preparing for a citywide strike if contracts are not settled by 1 June. We support innovations that improve jobs, but we oppose automation when it only destroys jobs. Our industry must innovate without losing the human touch. That's why employers should work with us to stay strong, fair, and competitive."
From existing reports, only MGM Resorts International has responded to the planned strike with a statement that read:
"A vote such as this is an expected part of the process. We are confident that we can resolve the outstanding contract issues and will come to an agreement that works for all sides. In fact, MGM Resorts and the Culinary and Bartenders Unions have scheduled talks for this week and next."