PokerStars Makes Debut in Ontario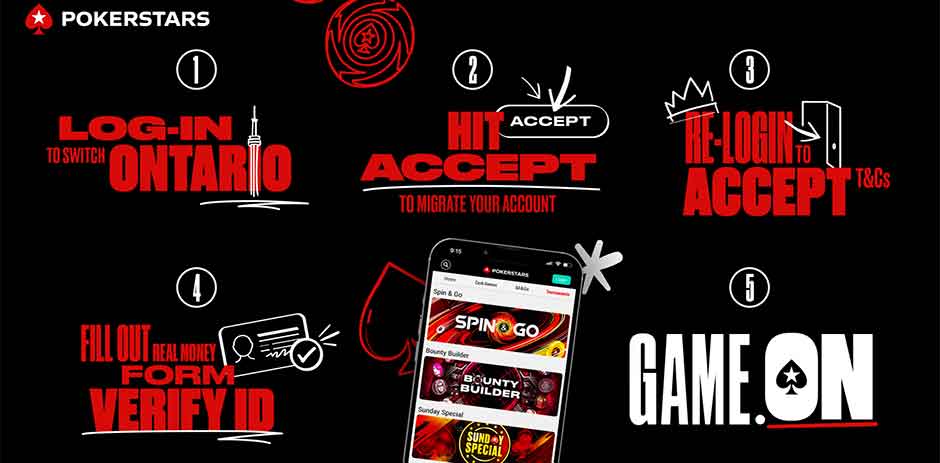 The online gambling sector in Ontario is showing no signs of slowing down, and there will likely be around 70 different brands accepting wagers possibly by the end of the year. This week, PokerStars, one of the world's most well-known and respected iGaming brands, made its first foray into the Ontario online sports betting market. The Flutter Entertainment-owned operator declared on Tuesday that it is now open in "hometown Ontario" via the province's growing market for legal online gaming.
Customers in Ontario may now play poker, casino games, and sports betting, according to the operator who acquired a license from the Alcohol and Gaming Commission earlier this month.
Tom Warren, PokerStars' managing director of marketing, has said that they consider Ontario as the company's home market. The reason for this is that PokerStars' players placed the very first hand in this province more than 20 years ago. Accordingly, they are overjoyed at the prospect of a more regulated marketplace in which their customers may now participate.
Their commitment to giving players an epic and spectacular experience has not wavered in the previous two decades, despite many changes. PokerStars' ability to debut its entire product line in Ontario as a licensed operator is a big accomplishment in the province's rapidly expanding online gambling business.
Huge Perks for the Gamers
PokerStars will be holding a special launch series called the Ontario Platinum Series from July 10 to July 18 to celebrate the launch of the new PokerStars CAON platform. This series will be exclusively for residents of the Canadian province of Ontario and will feature a guaranteed prize pool of $1.5 million.
Players who join the PokerStars family this summer can expect even more incredible events and experiences in Ontario. New Sunday Majors, a unique Sunday tournament with a prize pool of one hundred thousand dollars guaranteed, are among the many new features that will be available to players throughout July and August.
In addition, PokerStars is excited about the prospect of closely collaborating with its gaming partner, Maple Leaf Sports & Entertainment. Together, they will be providing players with unparalleled advantages, prospects, and encounters in the gaming industry.
By working together, MLSE can reach a wider audience of Canadian sports lovers and introduce PokerStars to them. In addition to rink boards and on-court marketing, PokerStars prominently features during Toronto Maple Leafs and Toronto Raptors games. PokerStars will also be able to cooperate with MLSE's other clubs, including Toronto FC, Toronto Argonauts, and Toronto Marlies, in addition to the Maple Leafs and Raptors