United States Sports Betting Market Reaches $10 Billion Mark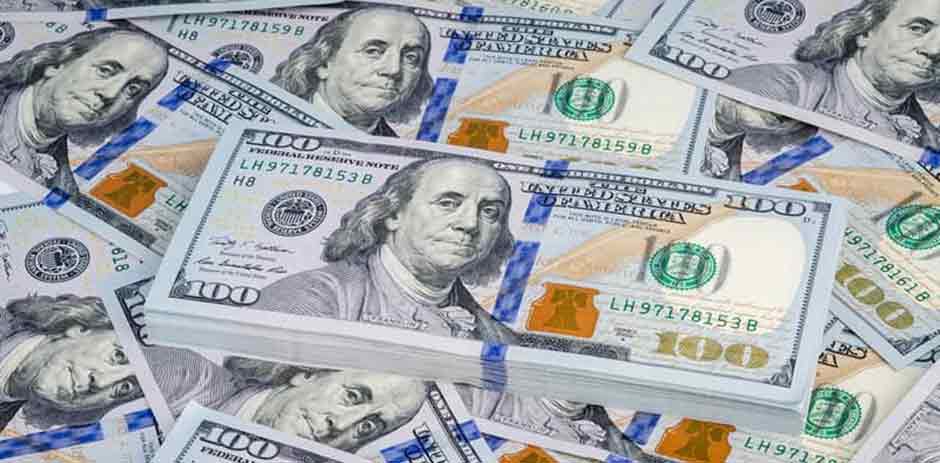 Operators have brought in $10.004 billion in revenue since the U.S. Supreme Court struck down the federal prohibition on sports betting outside of Nevada. Those earnings generated $1.511 billion in taxes for licensed betting jurisdictions around the country. This equates to an effective tax rate of 15.1 percent across the board.
It only took the country's sports betting market a little over four years to reach $10 billion in revenue. New York was largely responsible for the sector reaching that milestone far sooner than industry analysts had predicted. There are still very high hopes for the future though.
The milestone was officially passed on Tuesday, and recent figures indicate that residents of the United States have wagered a combined total of $141 billion across more than 30 states where sports betting is allowed. Sportsbooks retained around 7 percent of each dollar wagered.
Last Minute Push
Tuesday saw the United States surpass the mark with revenue from the states of Michigan and Pennsylvania. But they are not the only states that contributed to the impressive development. New York, which has been a legalized sports betting market for just a few months, also had quite an impact.
The tax rate in New York is the highest in the nation at 51%, and the state does not allow businesses to deduct expenditures related to promotions from their overall income. Its internet presence and income, while only covering the first half of the year, accounted for 6.1% of the total in the United States, placing it seventh overall in both categories. However, tax collection of $309.7 million accounted for around 20.6% of the total revenue.
The Specifics
In as far as the revenue figures are concerned, here is a breakdown:
| | | | | |
| --- | --- | --- | --- | --- |
| State | Handle | Revenue | Hold | Taxes/State Revenue |
| New Jersey | $28,564,955,152 | $1,916,559,100 | 6.7% | $242,021,240 |
| Nevada | $24,722,440,579 | $1,401,664,000 | 5.67% | $94,612,320 |
| Pennsylvania | $15,206,154,279 | $1,133,552,892 | 7.5% | $270,174,562 |
| Illinois | $13,026,519,538 | $946,620,091 | 7.3% | $152,589,033 |
| New York | $8,952,027,604 | $648,779,713 | 7.2% | $311,340,328 |
| Indiana | $8,345,447,975 | $645,937,312 | 7.7% | $61,364,047 |
| Colorado | $7,305,758,609 | $458,089,933 | 6.3% | $20,632,264 |
| Michigan | $6,575,617,477 | $512,506,415 | 7.8% | $16,677,778 |
| Virginia | $5,329,639,580 | $464,956,563 | 8.7% | $33,675,796 |
| Tennessee | $4,882,485,912 | $420,974,224 | 8.6% | $70,113,474 |
| Iowa | $4,029,436,770 | $243,651,203 | 6.0% | $17,542,437 |
| Arizona | $4,002,466,928 | $292,804,891 | 7.3% | $12,090,848 |
| Mississippi | $1,696,196,417 | $189,904,121 | 11.2% | $22,788,494 |
| West Virginia | $1,507,935,875 | $117,285,971 | 7.8% | $11,728,597 |
| New Hampshire | $1,395,381,722 | $91,005,154 | 6.5% | $42,006,460 |
| Rhode Island | $1,163,771,101 | $99,758,337 | 8.6% | $50,876,752 |
| Connecticut | $1,077,971,185 | $80,913,963 | 7.5% | $7,329,674 |
| Louisiana | $1,007,680,459 | $84,733,003 | 8.4% | $12,607,137 |
| Oregon | $832,296,355 | $74,146,158 | 8.9% | $ – |
| Delaware | $495,982,309 | $73,097,716 | 14.7% | $48,089,663 |
| Washington DC | $391,330,081 | $48,940,598 | 12.5% | $3,419,682 |
| Maryland | $174,811,019 | $19,653,632 | 11.2% | $2,883,063 |
| Arkansas | $155,662,786 | $17,792,276 | 11.4% | $2,531,234 |
| Wyoming | $96,669,074 | $8,954,653 | 9.3% | $326,459 |
| Montana | $88,051,368 | $11,888,057 | 13.5% | $ – |
| South Dakota | $5,824,230 | $452,437 | 7.8% | $40,719 |
| Total | $141,032,514,384 | $10,004,622,413 | 7.1% | $1,507,462,061 |