Carl Icahn Ups Stake to Become Caesars' Largest Shareholder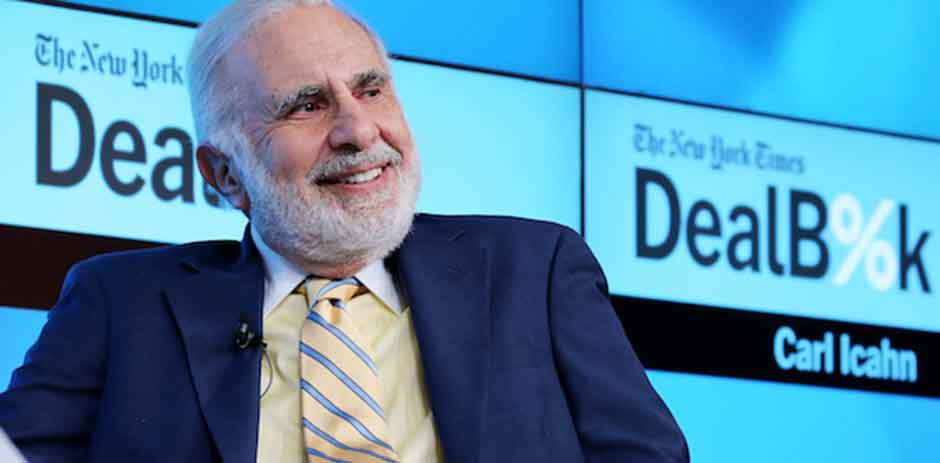 Entities related to New York billionaire, Carl Icahn have in the past week purchased 38.9 million shares of Caesars Entertainment Corp. thus making him the largest shareholder in the behemoth casino operator. During a Friday filing with the United Securities and Exchange Commission, Mr. Icahn stated that he now owns 15.3 percent in company stock at Caesars which is a rather significant bump form the nearly 10 percent that he had managed to accrue over the past few months.
It, however, came as very little of a surprise that such a move would be orchestrated – within the same period, Caesars Entertainment announced that its leadership had agreed to give Carl Icahn board representation. Among the people that were confirmed to be joining the 12-person Caesars Entertainment Board of Directors was Keith Cozza who is the current chief executive of Icahn Enterprises. Joining replace three former members of the board are Courtney Mather and James Nelson.
Is A Merger or Sale Imminent?
Now that Carl Icahn is the largest shareholder in Caesars Entertainment, a lot of questions have begun to crop especially with regards to a possible merger or sale. The billionaire businessman has over the recent past mounted a lot of pressure on Caesars to sell itself or, if possible, merge with a different entity. During the statement in which he named the three new board members he had appointed to represent him, Mr. Icahn confirmed that he was still of the belief that "the best path forward for Caesars requires a strategic process to sell or merge the company."
"Caesars would be a great opportunity for certain investors who have already expressed interest, and I'm glad the Board will explore the opportunities," the 82-year-old billionaire investor said.
Known for trying, and in some cases succeeding, to convince a number of business and companies to sell themselves, it is quite obvious that his new status as Caesars' largest shareholder will have an effect of some kind on the way things play out. At the time of this writing, it seems very likely that a sale or a merger may be in the works. As a matter of fact, Tilman Fertitta, a businessman from Texas approached Caesars with an offer to merge with his casino and hospitality empire. Fertitta's company, Laundry's currently owns and operates the renowned Golden Nugget chain of casinos.
While Caesars chose to turn down the offers, it later became known that Mr. Fertitta went on to acquire a stake in the business. He is also reportedly still interested in merging both businesses and with Icahn's blessing, this may finally happen.