GTA Online: Proof of The Rise of Virtual Casinos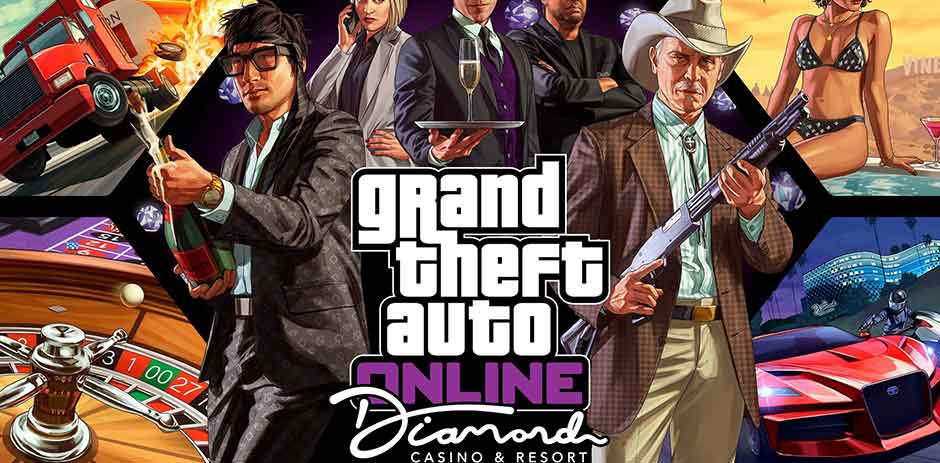 Grand Theft Auto (GTA) V is one of the most popular and best-selling video games on the planet. Since it was released, over 115 million copies. Other than being a great game, the popularity of the game largely hangs on the fact that Rockstar Games, its publisher, has added some neat and unique features to its.
One of the most notable updates was GTA Online, the multiplayer aspect of the game which is still receiving regular updates. GTA Online has been a significant component of the game developer's business model. In fact, it has been the source of most of the company's revenue since it accounts for both title sales as well as a number of in-game purchases.
The game still enjoys a plethora of active monthly users and has seen a steady rise in the number of new online users. The biggest selling point of GTA Online in the past few months has been the Diamond Casino and Resort, the in-game gambling venue that has been up and running for the past few months. This casino remained closed for a long time after the game was launched and its unveiling had been highly anticipated by its audience. As such, its launch was definitely a big deal.
User Spending Goes Up 23 Percent
According to Take-Two Interactive's recurrent consumer spending metric, in-game spending on GTA Online increased by a record 23 percent in the months following the famed Diamond Casino & Resort update. This applied to purchases of premium currency, digital game goods, and other content. Take-Two Interactive's CEO Strauss Zelnick pointed out that the update resulted in the delivery of "record player engagement across daily, weekly, and monthly active users in July, and then again in August."
While GTA Online's casino update was not made available in all jurisdictions due to factors such as restrictive gambling laws, the game still has been making tremendous strides. The game developer has been careful about defining its in-game casino as real-money gambling. This is particularly due to concerns regarding the addition of gambling-like features to games.
To be on the safe side, the GTA Online players are not allowed to directly purchase the in-game casino chips using real money. They are however allowed to purchase the in-game currency which they can then convert to casino chips that can be used at the Diamond Resort and Casino. However, the players are not allowed to convert their in-game casino winnings into real money. As such, according to gambling laws in many jurisdictions, that does not count as gambling.