Hard Rock International Unveils Plans for Bristol Casino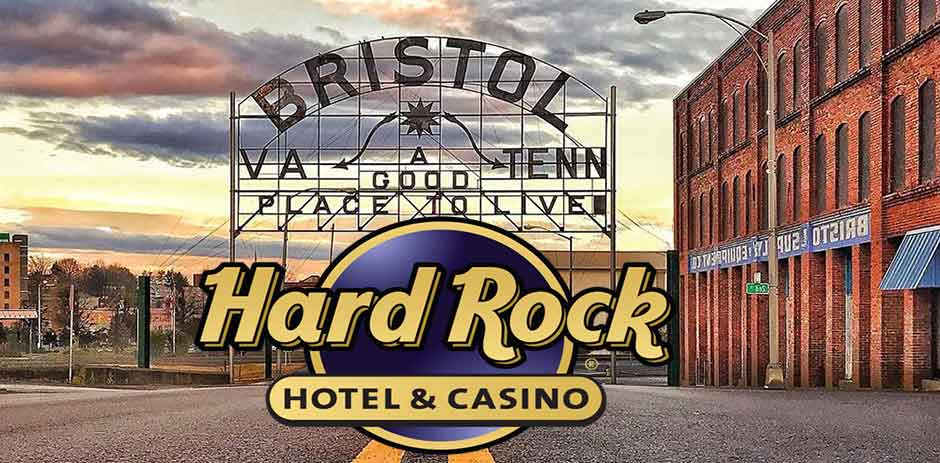 Bristol, Virginia is soon set to host a new casino operation thanks to a new partnership deal between Hard Rock International and the Bristol Resort & Casino. Work on Hard Rock Casino Bristol, the proposed resort and casino, is set to begin as soon its owners and operators receive the necessary approval from the residents of Bristol as well as the Commonwealth of Virginia.
Hard Rock International is one of the biggest gaming brands on the planet. In the United States, it is one of the most popular gambling and hospitality companies with several operations across multiple states including New Jersey, Nevada, Oklahoma, and Mississippi. Now, the company seems to have set its sights on the nascent gambling markets in a number of other states including Illinois, Indiana and, of course, Virginia.
Why Virginia Is Great for Hard Rock International
Virginia has long been a not-so-friendly state for the gambling industry. Even so, the state is undoubtedly capable of establishing a strong gambling market on the East Coast region of the US. Hard Rock's presence is likely to be a big boost. The company is well aware of this and it is gearing up to fully capitalize on it.
Commercial casinos in Virginia became a reality in the first quarter of 2019 when the state's lawmakers approved a bill that allowed for their establishment. When that happened, an avalanche of applications was received by the state's gaming regulators from a number of cities that are hoping to become gambling hotspots. Bristol is one of these cities and its leaders are confident that it will be the perfect spot for Hard Rock's new casino.
"I cannot think of a better place for Hard Rock Casino to be than here in Bristol, Virginia," Randy Eads, city manager of Bristol, said.
Hard Rock International, as mentioned earlier, is already completely sold on the idea. Thanks to the massive support from the Bristol residents and the authorities everything will be set in just a few weeks.
What Next for Virginia?
Well, even though the legalization of commercial casinos has been a welcomed development for the state, there are some noticeable omissions. Perhaps the most notable one is the lack of a sports betting legislation. As it turns out, Virginia is still far from being ready to legalize sports betting. In fact, a bill that seeks the legalization of the activity has been introduced but it has not made any significant progress since it came through.
Sports betting in the United States is on the rise – over 20 states have legalized it and more are expected to follow suit in the near future. The industry has proven to be very lucrative and it could be only a matter of time before legislators in Virginia finally warm up to the idea.