Evolution Gaming to Expand Its New Jersey Live Casino Studio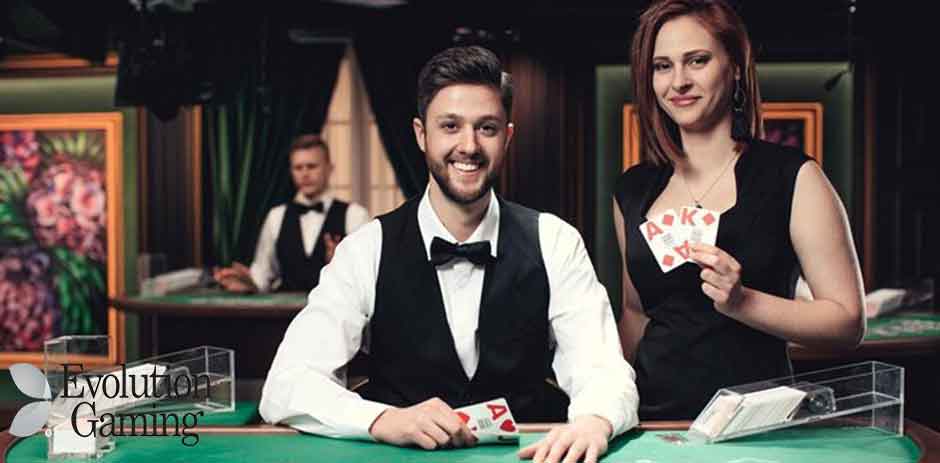 Online casino live dealer game supplier Evolution Gaming will be making yet another great stride as part of its expansion bid in the United States. This amazing new development is all thanks to the New Jersey Division of Gaming Enforcement which gave the company the go-ahead to expand the size of its Atlantic City-based live gaming studio. The expansion plan will see the studio space grow to as big as twice the original size.
The Terms
Evolution Gaming's studio in New Jersey officially went live in August 2018 at the Hard Rock Hotel & Casino in Atlantic City. This was the company's very first gaming studio in the United States and it was hoping to expand further in the near future. In line with those ambitions, the company filed a petition two weeks ago. This petition sought to have the state's gaming regulator approve the expansion of its live studio which up until now has been performing quite well. Fortunately, a week after the petition was filed, the state gaming regulator approved it.
However, there were a few conditions that came with the approval of the expansion. Most notably, Evolution Gaming was required to ensure that all of its operations were in compliance with New Jersey's CCTV requirements. These devices are meant to keep records of all the gaming tables in the live studio regardless of whether they are active or not.
While the expansion process will come first, the regulator will have to give its approval upon inspection of the facility. This means that the studio will only become useable once the New Jersey Division of Gaming Enforcement has ascertained that the "CCTV and security coverage" requirements have been fully met. Once it goes live, the facility's security will also remain in the hands of the Hard Rock Security Department.
More Games Coming to the Expanded Space
Evolution Gaming's expansion plans will involve the addition of a total of 3,163 square feet which is almost double the previous 2,223 square feet. This is definitely enough room for even more games. The live casino games supplier intends to add and extra 24 blackjack tables as well as a Side Bet City table and a Money Wheel table to the studio space.
All of the anticipated additions to the live casino studio are popular among fans of live dealer games making this development a very welcome one. Eventually, these offerings will spread out beyond New Jersey to states like Pennsylvania where Evolution Gaming is setting up shop. Thankfully, the company has inked very lucrative partnerships which will make growth relatively easy.