partypoker Poker Adds New Social Currency to Its Mobile App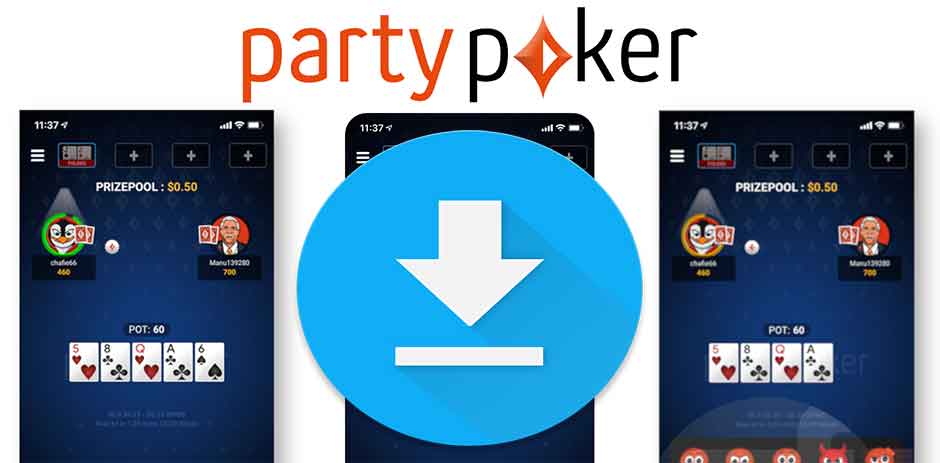 Earlier this week, renowned online gambling and poker operator partypoker unveiled a completely overhauled mobile poker app. The mobile app added a ton of amazing features including a new portrait mode that is designed specifically to allow for one-handed gaming. It has been one of the most anticipated features on the platform which is more proof that the company listens to its customers. partypoker is known for being very aggressive when it comes to introducing innovative customer-focused features as it attempts to rise to the top spot in the online poker sector.
Other notable features included in the overhauled app include new themes, vibrant graphics, easily accessible buttons as well as a revamped bet slider. Players will also get to enjoy a significantly better hand replayer, all-in equity in the platform's Texas Hold'em games and a revamped SPINS lobby that is extremely easy to navigate.
All of the features mentioned above are certainly going to turn heads but by far the most interesting addition to the app is partypoker's new social currency. Referred to as Diamonds, the new social currency has been touted as a gamechanger by the company's officials. Full details about the currency are yet to be released but there is enough information to get everyone excited about what is to come.
How Will It Work?
Well, the addition of Diamonds was primarily geared towards the enhancement of the mobile poker experience on the company's poker app. Players will be able to earn the social currency by completing specified tasks or missions on the app.
With the Diamonds they have earned, the players can take their gaming experience a notch higher. For instance, the mobile app's users will be able to do things like throw objects or blow kisses at their opponents. This would cost them Diamonds.
A new feature known as Rabbit has also been included in the app and it will be one of the ways through which players will be able to spend their Diamonds. The feature allows the poker players to peek at the remaining cards that were not dealt during a hand. For this, the cost will be dependent on how far the had has progressed. Peeking at the River card will cost 1 Diamond and peeking at the remaining cards at the flop will cost 3 Diamonds.
For now, the social currency will only be availed to players who are using partypoker's updated mobile poker app. This means that you may have to update your app if you hope to enjoy all the new features that have been introduced by the poker operator.