Partypoker Cancels Inaugural partypoker MILLION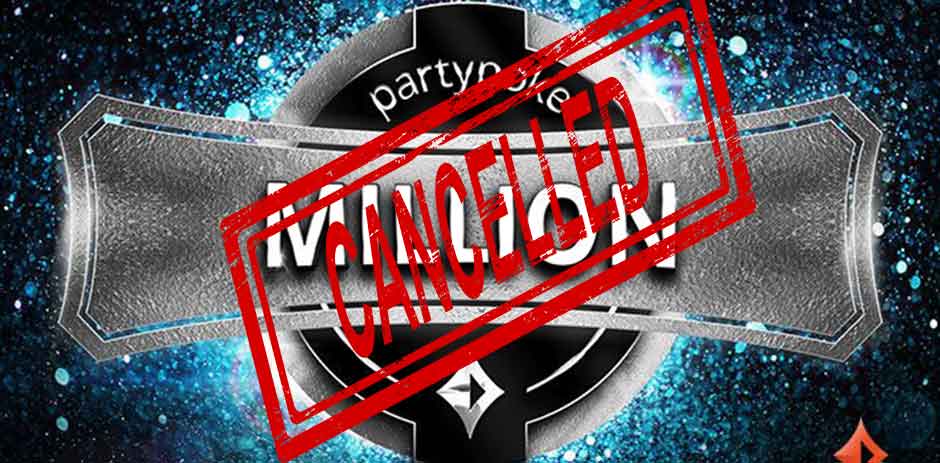 The partypoker MILLION was one of the most anticipated online poker events. The online poker operator has spent a huge sum of money and lots of resources preparing for its relaunch. Unfortunately, the online poker tournament fell apart on Sunday, November 3, due to an unexpected system error which ultimately led to the cancellation of the entire $1 million guaranteed tournament.
What Really Happened?
Well, at first, everything seemed to be working as expected save for a significant overlay. As it turns out, a fatal system error prevented the tournament players who progressed from Day 1D from being added to the final day lineup. As such, Day 1D players were not included in the field when the final day of partypoker MILLION kicked off.
As if that was not bad enough, the same error made it impossible for the online poker operator to pause the games and fix everything before proceeding. This went on for about an hour or so before the team was able to pause it. However, by the time it was being paused, the money bubble had already burst with nearly $200,000 having already been paid out to some in-the-money players.
It was after this that the online poker operator's management opted to cancel the tournament and perform some disaster management.
Salvaging the Situation
This glitch is perhaps a huge dent in partypoker's reputation but it goes without saying that they handled everything in a very commendable manner. The company began by sending out a series of tweets where they announced the resolution they had settled on. Fortunately, these resolutions were quite fair for all of the players who were affected by the cancellation of the tournament.
To begin with, all the players who made it to the final day and cashed will be keeping the money that they won on from the tournament. For players who had tournament chips by the time the tournament was canceled will also be receiving pay ranks.
All the prize money is being paid out alongside the initial $1 million guaranteed prize pool with all the players who progressed from the Day 1s set to receive a share of the guaranteed prize. Half of the $1 million will be shared equally among all the participating players while the remaining half being awarded to the players based on their chips. To top it all off, all of the players who reached the final day will be awarded a $215 partypoker MILLION ticket.
Lots of tournaments have been canceled and discontinued before but many of them have been very controversial. As mentioned earlier, partypoker's way of tackling the issue deserves some applause despite the fact that it cost them quite a bit. Kudos to the team!