Macau Gambling Tycoon Stanley Ho to Retire from SJM Holdings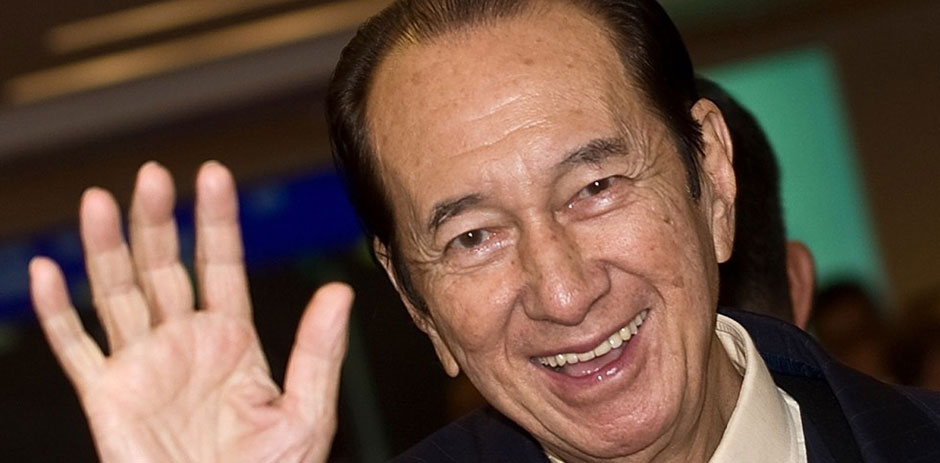 Stanley Ho, the 96-year-old Macau casino tycoon and billionaire will be retiring as the chairman and executive director of SJM Holdings after a June 12 shareholders meeting. This announcement was made in a Thursday statement that was issued to the Hong Kong stock exchange. The statement further confirmed that Ho will become chairman emeritus after his retirement while his 53-year-old daughter, Daisy Ho will take over the reins of the casino empire.
Working alongside Daisy Ho, who is already the company's board, will be Stanley Ho's fourth wife Angela Leong and Timothy Fok, who is the son of Henry Fok, Stanley Ho's former business partner. Both Angela and Henry will be appointed to the roles of co-chairmen and executive directors.
The "Godfather" of Macau Casinos
Ho has been very instrumental in turning Macau into a gambling haven with gaming revenues surpassing even Las Vegas. This is why he is considered to be the "godfather" of the casino business in the former Portuguese colony on China's southern coast.
"Dr Ho has justifiably been acknowledged as the founding father of Macau's gaming industry, which has for some time been the largest in the world in terms of revenue," SJM said.
He still remains to be one of the Hong Kong's most renowned businessmen despite recent struggles that included the recent drop in Macau gaming revenues following a 2012 corruption crackdown that was launched by President Xi Jinping.
SJM Holdings has been working hard to lure gamblers back to Macau with one of their most recent grand offerings, the Grand Lisboa, set to launch next year. Already, the company's shares jumped as much as 11, the highest in three years, on Friday in early trading in the Hong Kong stock exchange amid a rally in casino stocks.
Dr Ho's retirement will be the second in a one year span – last June, the flamboyant tycoon stepped down as chairman of Shun Tak Holdings Ltd., with, Pansy Ho, one of his other daughters assuming the position.