Mississippi Casino Revenue Spikes with Sports Betting Debut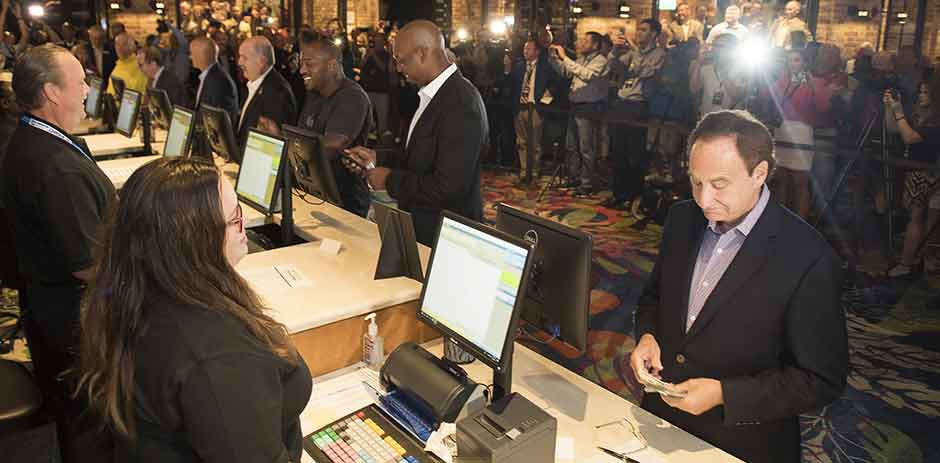 According to the Mississippi state revenue department, the state's overall casino revenue rose sharply in August with the debut of sports betting – figures released by the department show that gamblers lost a whopping $181 million across the state last August, an 8 percent increase from the $168 million that was recorded during the same period a year ago.
Only $645,000 of the revenue was lost on sports wagers, though, with a total $7.7 million wagered on sporting activities in the first month of legalized sports betting in the state. Licensed operators in the state took a total of $6.3 million in sports bets, a figure that is expected to increase significantly as more sport betting industries launch in the United States. The handle corresponds to about $644,000 in revenue for the casino and about $77,000 in tax income for the state.
Baseball Takes the Lead
As it turns out, the most popular sport as far as sports betting revenue is concerned was baseball whose wager clocked in at around $3.3 million bets for the month of August. It was followed by American football which brought in $1.3 million and $1.4 million in parlay betting.
The figures for September are anticipated to be even bigger as the football season goes full swing – Mississippi Gaming Commission Deputy Director Jay McDaniel reveals that through September 19 gamblers had already wagered $17.8 million implying that the total amount that will be wagered this month will fall somewhere between $35 million and $30 million.
Casino executives and regulators in the state are optimistic about sports betting being a good thing in terms of their income projections. They hope that more money will be lost on their casino games and more gamblers will be staying at their casino hotels and eating at their restaurants. Over the long term, the officials expect that the casinos will be able to win at least 6 percent to 7 percent of what is wagered.
Good News for Operators
As it stands, several well-known gambling companies currently offer sports betting in Mississippi but the first operator to go live with a sports betting offering when it was legalized on August 1 was MGM. The other companies such as Caesars Entertainment did not launch their sports betting services until later that month – Caesars chose to partner with SBTech for its sports betting operation. SBTech just launched earlier this month while William Hill just received its licenses and will be going live with Eldorado to cover the Mississippi sports betting market.