NJ Online Gaming Market Growth Drives GAN to Record Revenues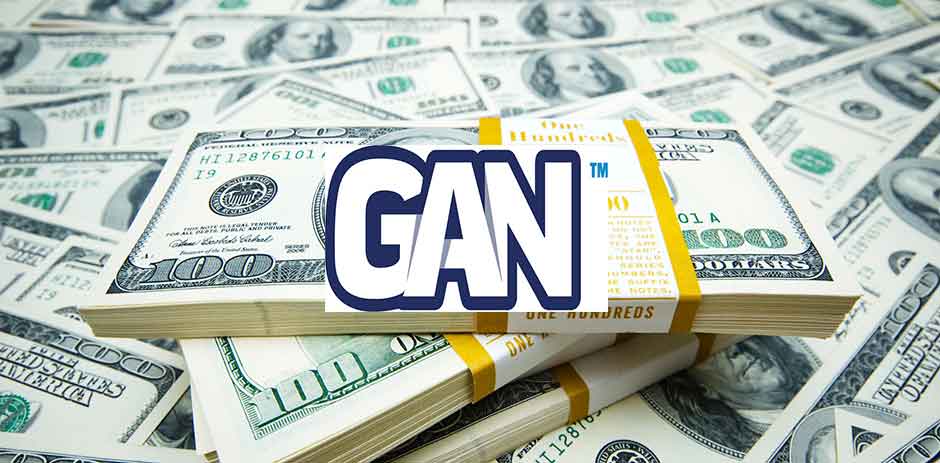 London-listed online gaming service provider, GAN has reported record revenue for the first quarter of the year and this is largely thanks to its online gambling and sports betting operations in the state of New Jersey. Revenue went up by a whopping 122 percent year-over-year compared to the same period in 2018. Now that is impressive.
The amount generated totaled to £4.6M during the first quarter ended March 31, 2019, which represented not just the 122 percent increase but was also about 5 percent more than the company's initial projections that were provided as part of its financial results call that was held on March 29.
Also, GAN managed to generate positive EBITDA of £0.6M in the unaudited Q1 2019 period and this effectively returned it to positive EBITDA following the strategic investment cycle to expand its engineering resources as it continues to extend its footprint across the globe.
Moreover, as of April 30, the company now enjoys a debt-free balance sheet which happens to include a total of £8.6 million in cash and cash equivalents. Keeping that in mind, GAN's management believes that the company will not require any additional capital raises going forward, at least not in the near future.
What's Next for GAN in 2019?
Needless to say, by starting out as strongly as it has within the first quarter of the year, GAN has definitely set the pace for a great 2019. Everything looks very promising for the company as it continues to further its rapid and consistent growth in real money gaming markets both in the United States and the rest of the world. One of the areas that the company expects to see more growth in is the regulated sports betting markets that have been on the rise especially in the United States – these are expected to lead it to a record year.
All in all, the company's future seems to be dependent on a few very scenarios that include:
the market size, clients market share and growth rate of Internet gambling in New Jersey;
the timing with which Pennsylvania regulator the Pennsylvania Gaming Control Board (PGCB) permits the launch of Internet real money gambling for residents of the State of Pennsylvania; and
the speed with which efficient marketing of the Overseas Internet Casino is conducted in European regulated markets by GAN.
One thing that is for sure is that the company is positioned for substantial growth in the United States' regulated real-money gaming market because of the commencement of various online gambling operations in states like Pennsylvania which is considered to be the largest gaming market in the country. the prospects of intra-state real-money gambling are very promising and this is likely to act as a catalyst to the expansion of online gaming.