Online and Mobile Sports Betting Finally Debut in New York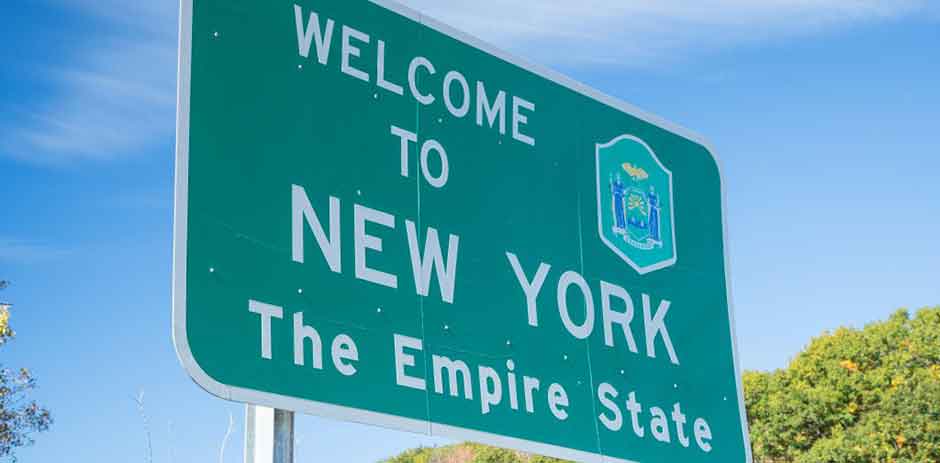 The long wait is finally over for the sports bettors in the Empire State. Last Saturday, the state ushered in the next era of betting with the arrival of legal and regulated online sports betting. As such, punters in the state will now be able to wager on their favorite sporting activities from wherever they are within New York's borders.
Several operators expressed their interest in being part of the lucrative market but only four got the green light from the New York State Gaming Commission. The four operators whose services are now available to online bettors are DraftKings, FanDuel, BetRivers and Caesars Sportsbook.
All four operators already have solid brand reputations across the country in other legal markets. That means that they all have what it takes to bring a robust range of sports betting products and services to New York. Moreover, the customers can also look forward to very competitive offers as the four companies battle it out for dominance in the newly opened online sports betting market.
Other operators that also applied for online sports betting licenses in the state are BetMGM, PointsBet, BallyBet, Resorts World Bet and Wynn Interactive. While these five companies did not get to launch their apps on Saturday, January 8, 2022, hope is not lost for all of them. They are still awaiting regulatory approval which the state's gaming commission is still looking into.
Why Now?
Online and mobile sports betting has been a long time coming in the Empire State. Already retail sports betting was available in the state and there was an increasing demand for iGaming services. Since retail sports betting arrived in 2019, it has performed quite well. The COVID-19 pandemic did disrupt everything quite a bit but the potential of the sector is still hard to dismiss.
That said, the approval of mobile betting in the state is mainly because of the revenue potential that the sector promises. As per the state's gambling laws, there is a 51 percent tax on gross revenues from mobile sportsbooks. Considering the size of the state's sports betting population, that sector could bring nearly $500 million to state coffers every year.
All that revenue will come in handy for some great courses around the state. Most of it will go towards property tax relief and elementary and secondary education. A small percentage of the revenue will be for the treatment of victims of gambling-related harm. Some of it will also go to state grants for sports programs specifically meant to support underserved youths.