Playtech Adds Quantum Roulette to Its Live Roulette Portfolio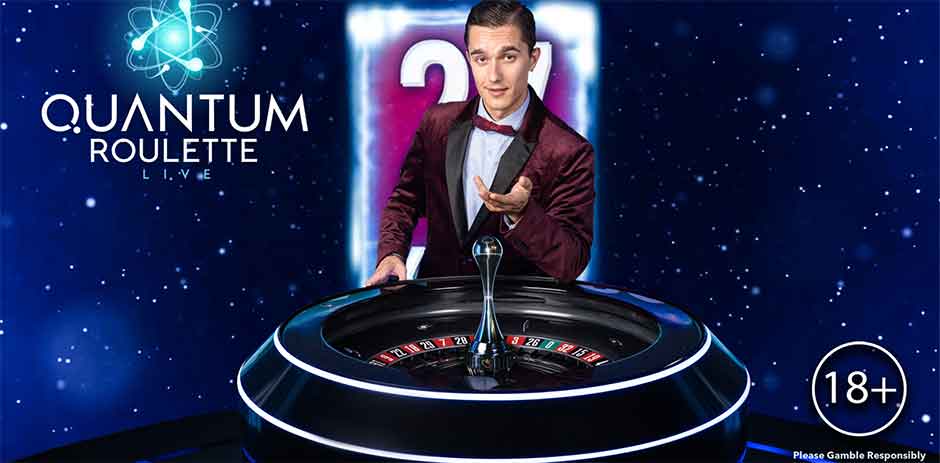 Renowned casino technology provider Playtech has recently announced the debut of is latest live casino offering, a new roulette game that is now available across the company's Live Casino network. Referred to as Quantum Roulette, the new Playtech game is based in 'a high-detailed immersive studio' and it brings together a ton of features including sounds, visuals, as well as dealer presentation in order to bring the customers 'a unique and highly-immersive atmosphere.'
During the unveiling of the new game, the Playtech officials further revealed that it utilizes 'single zero roulette rules' alongside as many as five multipliers ranging from 50 times to 500 times a competitor's wager for some of its 'straight-up' positions.
Moreover, the game features a special event that occurs at random and enhances the multipliers even more. This special event is referred to as the Quantum Boost and it is designed in a manner that can increase seven or even all of the game's multipliers even further.
"Along with our other major new releases this year, Quantum Roulette has been designed to deliver on visuals and entertainment alike. We've already seen players win up to 500x their stake and we're confident that the immersive feel and lively gameplay of Quantum Roulette will hold great appeal for the modern generation of Live Casino players," Kevin Kilminster, Head of Innovation for Live Casino, Playtech said during the launch.
The launch of Quantum Roulette follows two other successful launches of other amazing Playtech games earlier this year – these were Spread-Bet Roulette and the game developer's very first American Roulette title. Just like these two, Quantum Roulette is already available across the Playtech Live Casino network and has even already been integrated into Playtech's Engagement Center. Other recent releases include American Roulette, Hi-Lo Club which is a full redesign of the provider's Hi-Lo title, Spread-Bet Roulette, Dragon Jackpot Baccarat, and Casino Stud Poker – these too are available on the network and have been fully integrated with the company's Engagement Center.
Making Its Mark in the Online Gambling Industry
With its new products, Playtech is hoping to stay ahead of its competitors and solidify its position as a dominant force in the online gambling sector.  To achieve this, the company has been constantly fine-tuning its offering with the goal being to develop and provide 'versatile, experience-led live casino content' the very dynamic, highly competitive and highly demanding global online gambling industry.
The company is also looking to expand its native casino offering in order to cater to the increasing demand for such products. This move will help it to get ahead most of its competitors who are yet to adjust to recent updates of Apple's App Store guidelines in relation to gambling apps.