Stadium Casino, LLC to Offer Sports Betting in Pennsylvania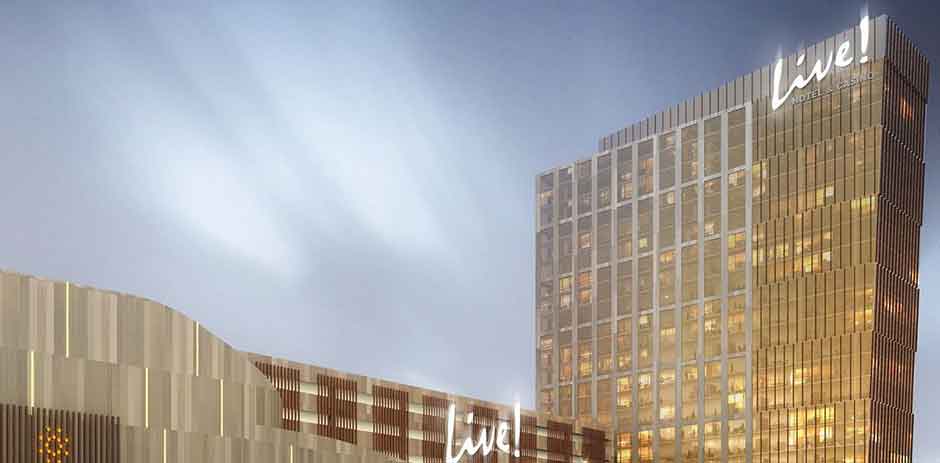 The Stadium Casino, LLC-owned Live! Casino & Hotel Philadelphia is about 18 months away from its official launch date but the casino operator has already set in motion its plans to venture into the Keystone State's very lucrative sports betting market. These plans came to light on Monday when the Pennsylvania Gaming Control board (PGCB) held a hearing to determine whether Stadium Casino, LLC would have its Category 2 Slot Machine Operator's license renewed – it is during the hearing that the gaming operator's representatives announced their plans to construct a retail sports book on the property.
According to the Stadium Casino officials, the company has already laid the groundwork of the new sports betting facility and they are currently targeting a December 2020 completion date which will be followed shortly by its official launch date. Part of the plans for the sports betting offering includes a sportsbook that will be connected to a sports bar. One of the representatives said that the new offering would be more than just a sportsbook but will also double up as a place where patrons are able to access other good offerings as well as entertainment.
In the presentation delivered at the PGCB hearing, the officials noted that the hotel and casino which will reside within the sports stadium district is set to become the "premier sports, entertainment, gaming hospitality destination in the US."
While Stadium Casino, LLC and its Live! Casino operation are yet to submit their applications for the $10 million sports betting license with the Pennsylvania Gaming Control Board, the operator has been able to nab almost all other licenses. For instance, the group has acquired online gaming licenses that will see it offer online table games and online slot machines – it is not interested in the online poker vertical at the moment.
In addition to the online gaming licenses, the casino also forked out more than $40 million for one of the state's mini-casino licenses. This has allowed it to proceed with plans to open a casino in the Pittsburgh area, a great addition to its flagship property.
Can It Stand the Heat of the Pennsylvania Sports Betting Market?
Sports betting in Pennsylvania kicked off just a few months ago and already it is one of the most competitive markets in the United States. Philadelphia is currently the hotbed of sports betting in the state – six of the state's eight land-based sportsbooks are based within or just outside of the area. This means that the Live! Casino's sports betting operation will have to deal with quite a lot of competition from all around the state as well as in the online space.