Yahoo Sports, BetMGM Ink Exclusive Sports Betting Partnership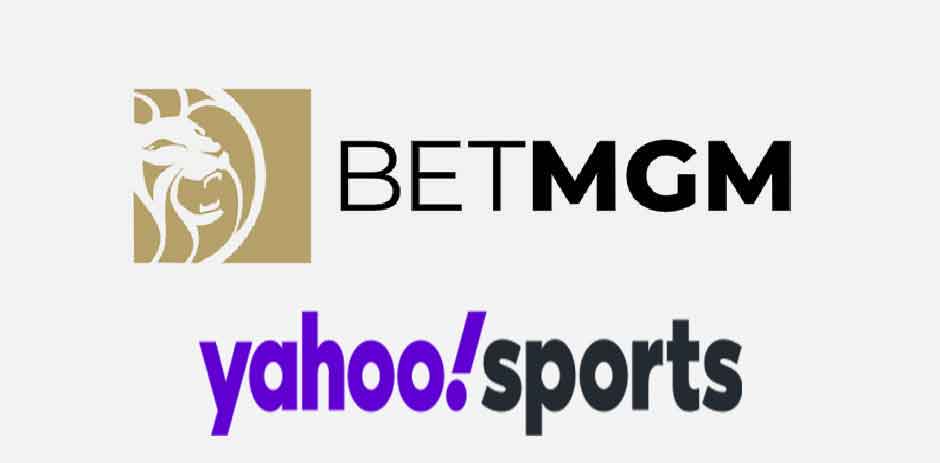 Renowned media and internet company Yahoo has been eyeing the sports betting industry since the United States Supreme Court lifted the federal ban on sports betting in May 2018. For a long time, the eventual entry of the company into the sports betting industry has been speculated and finally, it has happened.
On Tuesday, October 29, Yahoo through its Yahoo Sports brand announced that it has entered into an exclusive sports betting partnership with MGM Resorts' BetMGM. This partnership will also involve Roar Digital, MGM Resorts' joint venture with GVC which is one of the largest sports betting and gaming groups on the planet.
What the Partnership Entails
Yahoo Sports' and MGM's multi-year partnership agreement will start with the launch of sports betting within Yahoo Sports' app. As such, sports bettors in the United States will be able to start placing sports bets on the app in November and when it does, all the transactions from the app will be processed through the BetMGM platform. MGM Resorts is also set to benefit immensely from the partnership as Yahoo Sports will be acting as its official Digital Media Sports Partner.
According to Guru Gowrappan, the CEO of Verizon Media, Yahoo's parent company the recently announced partnership will certainly have a huge impact on the future of sports especially with regards to fandom and sports betting. This is because the two companies are have committed themselves to provide new and exciting ways through which sports fans can interact and engage with their favorite sports brands and even with each other. With Yahoo Sports currently boasting of around 60 million monthly users, there new sports betting solutions are set to reach an incredibly lucrative customer base.
"Integrating Yahoo's leading fantasy sports operations and content with BetMGM's world-class sports betting and interactive platform uniquely positions us to drive market share and large-scale adoption among sports fans," MGM CEO Jim Murren commented on the announcement.
As it turns out, Yahoo Sports will be acting more like an affiliate of BetMGM which means that it will be promoting and directing traffic to BetMGM through its popular sports content. For this, Yahoo Sports will reportedly be entitled to share of the revenue generated from the bets made by the referred bettors.
What to Expect
Sports bettors will now have access to betting markets on a number of sports including soccer, golf, football, hockey, baseball, basketball, tennis as well as various college sports. Thankfully, MGM Resorts has ongoing partnerships with several major sports leagues in the United States which makes its sports betting offering even more appealing to the bettors. From the looks of it, Yahoo will soon be able to challenge Fox Sports, another major sports media company that has recently ventured into the world of sports betting.