Caesars Unveils $90M Land-Based Casino in Southern Indiana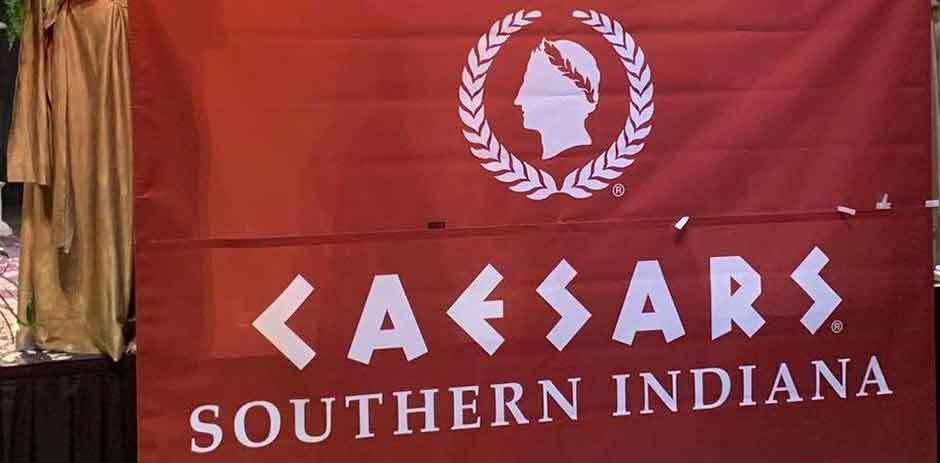 On Thursday, December 12, 2019, Caesars Entertainment unveiled its $90 million Caesars Southern Indiana in Elizabeth. The unveiling puts to end an intensive 18-month construction phase that was aimed at making the property the go-to gambling and hospitality venue in the region. This new casino and hospitality facility replaces the recently shut down 21-year-old riverboat casino known as the Horseshoe Southern Indiana.
What to Expect
Caesars Southern Indiana is a 110,000-square-foot integrated facility that offers a range of top-notch dining, entertainment, retail, and gaming service to its guests. According to Caesars Southern Indiana Senior Vice President and General Manager Brad Seigel, the gaming and hospitality facility will significantly boost customer experience with its new casino facilities as well as its top of the range amenities.
"We look forward to making each visit memorable with the exceptional service, friendly team members, and thrilling gaming and entertainment that our guests have come to love at our home here in Southern Indiana," he said.
One of the most notable amenities that guests will have access to at the venue will be "The Book" which is its in-house sportsbook. This is one of the first sports betting operations to go live in the region after the activity was legalized. The sportsbook will offer betting lines and markets on basketball, football, baseball, hockey, cricket and many more. That will be possible through any of the available wagering windows and kiosks. Guests can also observe some of the gaming action through the 30 large displays available at The Book.
The features mentioned above are just the tip of the iceberg. There are still plenty of amenities that are available and some of the ones that are bound to attract many guests include:
Piazza, a new food and dining area, with five restaurants
Volt Lounge, a new bar, and lounge, featuring live entertainment every weekend and craft cocktails
Juno Bar in the center of the gaming floor has several large flat-screen TVs circling the top of the bar
Laurel Lounge, an exclusive area for Caesars Rewards VIPs, with outdoor balcony
High Limits gaming areas complimented by a private parlor
The Launch
Unsurprisingly, the launch was attended by hundreds of people who were looking to be among the first to visit the gaming and hospitality venue. The opening day kicked off with a celebration and a procession of Roman cultural figures. This was then followed by the unveiling of a statue of Augustus Caesar that, as it turns out, was shipped from Las Vegas.