Credit Card Gambling Banned in the United Kingdom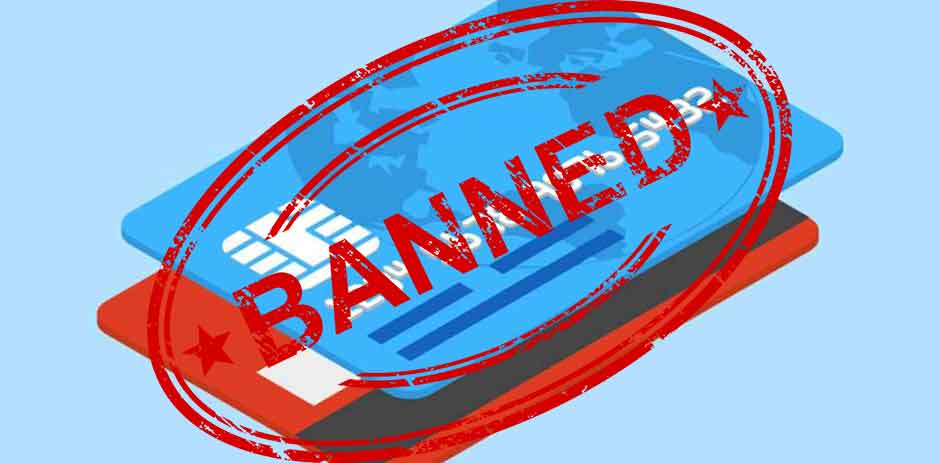 From April 2020, gamblers in the United Kingdom will no longer be allowed to place bets using their credit cards. This is part of the United Kingdom Gambling Commission's efforts to protect consumers amid rising concerns over increased cases of problem gambling. Once the ban is enforced, the gamblers will only have two options whenever they want to place bets, that is, they can either opt for cash or use debit cards instead.
For quite some time, the possibility of a credit card ban was merely a speculation and not many people believed that the gambling commission would actually go through with it. In fact, even the people who believed that the ban on credit card gambling was inevitable speculated that it would only be applicable to online gambling. However, that was not the case since the ban also applies to offline betting. As it stands, the only exception is the over-the-counter lottery tickets.
Thorough Consultation
Prior to officially announcing the ban, the UK Gambling Commission consulted widely on the matter. During the 12-week consultation period, they sought out opinions from the public as well as other stakeholders in the country's gambling industry. These consultations were completed in November 2019 after which the gaming regulator began to prepare a report that was finally published this week.
Initially, the gaming commission considered limiting the use of credit cards for gambling activities instead of a total ban. By the time the consultations were coming to an end, the commission's officials had already shifted gears to a total ban. They had a very good reason for this.
According to Neil McArthur, the chief executive officer of the United Kingdome Gambling Commission, gambling with credit cards puts consumers at risk of great financial harm.
"The ban that we have announced today should minimize the risks of harm to consumers from gambling with money they do not have," he said.
The report that was released alongside the announcement revealed some very worrying figures with regards to credit card debts that were incurred by gamblers. Besides that, the consumers have also been incurring huge expenses when it comes to credit card transaction expenses.
The Impact
The ban is still several weeks away but its impacts on the United Kingdom's gaming landscape are already beginning to take shape. For instance, William Hill, Flutter Entertainment, GVC Holdings, and 888 Holdings, some of the leading gaming operators in the region, recorded drops in the prices of their shares after the ban was announced. While these companies have stated that only small chunks of the customer bases actually bet using their credit cards, the impact of the ban is bound to be felt even more once it is implemented in April.